By Marie-Therese Nanlong
JOS – 420,000 set top boxes distributed during the pilot switchover from analogue to digital transmission in Plateau State would experience blackout unless users pay N1,500 access fee, the state Commissioner for Information and Communication, Nazif Muhammad has said.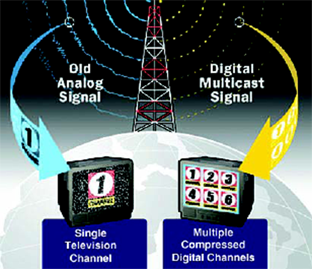 The commissioner said, Monday, that the set top boxes are programmed to work for free for a year as government had paid the subscription fees for the year, after which an access fee of N1,500 per annum was to be paid by users. He recalled that the state, which was the first in the country to migrate from analogue to digital transmission on April 30, 2016, had provided 200,000 set top boxes free of charge to the people of Plateau, adding that those who did not get the free set top boxes bought theirs from distributors at a subsidized fee.
According to him, "The idea was to give free television services to those who had received or bought the boxes for one year. It is almost one year and we deem it necessary to inform the general public that by the end of this month, 129,000 boxes will have total blackout unless they are recharged.
"By next month a total of 32,047 set top boxes will have a total blackout and this will continue on a monthly basis depending on the number of set top boxes that are activated in that particular month. This exercise will continue till November, 2017 when a  total of 420,000 will be blacked out because over 420,000 boxes have been activated in the state.
"Users should know that when they experience blackout it is not that the set top box or television set is spoilt but because they have not been recharged. Members of the public would soon be informed when, where and how to recharge, as distributors are working on the processes of recharging," Muhammad implored.
He advised the people not to take their boxes to technicians for repair when they are experiencing black out to avoid damage.
The post 129,000 digital TV migrants face blackout in Jos appeared first on Vanguard News.