If you've ever shopped online, you know how much of a turn-off outrageous prices can be when you have a budget in mind. That was the reason why founders of 2kmarket.com., Kelechi Nwaozuzu and Emeka Nwadibie created a platform where sellers whose products cost N2999 and below can sell those products to a wide range of buyers. Excerpts: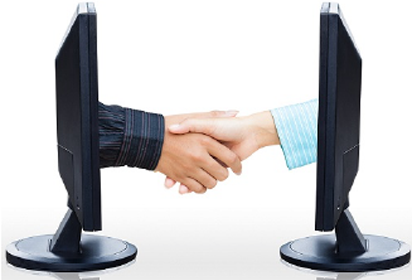 By Laju Iren
TELL us about your start up. What do you do and what was the inspiration behind it?
2kmarket.com is a unique and budget sensitive online market place in Nigeria. We provide a platform where sellers whose products cost N2999 and below can sell those products to a wide range of buyers. We afford buyers/shoppers the luxury of shopping for very affordable and yet authentic products from the comfort of the homes or offices.
Basically, we reach out to sellers with products within our price range and bring them on board. We also allow these sellers (be they local sellers with ingenuous products or sellers who already trade online) to reach out to us and sell on our platform. We are inspired by the struggles of the everyday Nigerian buyer and seller especially since Nigeria went into recession. It is our desire to provide quality and pocket friendly items to buyers and a competitive platform for sellers. For buyers, it is often not so easy to have to navigate from shop to shop and place to place trying to buy choice items that fall within their budget.
A local seller might have a product that is priced at N1500 but because they are located somewhere deep inside the market, their products are labelled "cheap" or "low quality"; sadly, it is common practice for that exact same product to be sold in a "high class" store at a price that is up to five times the price the local seller is offering.
Our aim is to correct that myopic mindset and afford sellers the opportunity for the products to be seen. 2kmarket.com has identified these problems and we are determined to solve it by providing a platform that serves as a win-win situation for buyers and sellers both.
What challenges have you faced? How did you overcome them?
Every startup has its fair share of challenges and we are certainly not left out. Since our launch on January 15, 2017, we have been striving to create awareness.
In a country like ours that is blessed with many promising entrepreneurs and businesses, it is all too easy to get lost in the ocean. It certainly has not been easy getting the good news out that such a platform exists. Gaining the trust of Nigerians has also been a challenge. Some people are skeptical about the quality of products we have to offer and others may not be willing to patronize us because of experiences they had with other platforms in the past. At 2kmarket.com, we understand that nothing good comes easy and we will keep pushing until our goals are achieved.
Share some success stories
Creating a platform like ours that cares for the everyday Nigerian is in itself a success story. Every new order placed is celebrated as a success because it takes us one step closer to our goals.
The number of sellers we have is increasing daily and our social media platforms are being utilized effectively. We have had many offers for partnerships. Generally, we can say that our growth game has been strong and we can only give glory to God.
 Does Nigeria have an enabling environment for startups? Please share from experience
Although the Nigerian environment is not ideal, depending on how well this environment is utilized, startups can thrive. Nigerians tend to embrace change a bit slower than usual (as we are currently experiencing) but once we do, we immediately adapt and create an enabling environment.
There will be trying times, but our environment is somehow designed to always provide a way out. It's entirely up to the start up to deal with the challenges that come and come out as a success.
What do you think about the future of Nigeria's tech ecosystem?
With every day that passes, Nigerians are seeing the need to embrace the exciting prospects that Tech has to offer. Many promising youth are learning great things in different tech related fields. With time, there will be a great tech revolution in Nigeria and this will help advance us and also help us achieve more great things
Photo: hitech start up pic
The post 2KMARKET: Meet the startup founded with users' budget in mind appeared first on Vanguard News.