By Desmond Ike-Chima
Even as Nigerian model and musician Chukie Edozien who goes by the stage name, Lynxx battles to revive his career, Showtime can authoritatively reveal that the Delta State-born sex symbol may also be battling with another major crisis at the moment.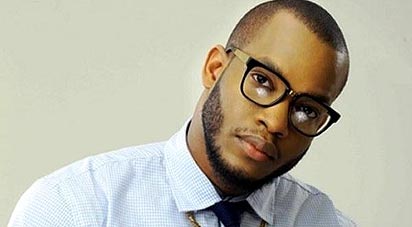 The controversial former Pepsi ambassador was in 2013 slammed with a N10 million legal suit (suit no: mcl/1389/2013) after he allegedly assaulted one Richard Bennet (Pope) an acclaimed UK-based Nigerian businessman.
Lynxx alleged that Bennet sexually harassed and assaulted his manager's cousin, Nikki at a birthday gig for singer, Praiz.
The singer was said to be with his manager and some friends at the time when Bennet walked into Ntycee Night Club with his nephews to relax.
In his words, Bennet claimed it was while strolling around the club that his drink spilled on a lady who allegedly slapped him and emptied the content of her glass cup on him.
"Lynxx on learning what had happened, grabbed me by the lapel, and later broke bottles and threatened to kill me if I did not apologise to the lady who I later learnt was his relation," he said. "Lynxxx and his friends remained at the gate, regrouped and later forced themselves back  into the club where they "brutally assaulted me with several blows to my head and body." Benett further claimed.
Showtime was reliably informed that after all moves to reconcile the warring parties failed, the matter was eventually brought before a Lagos Magistrate court and presided over by Mrs. Joy  Ogbomoiko who after examining the facts of the case, on Thursday April 6, 2017 passed a judgment awarding the claimant N2 million damages.
Although council to Benett, Terfa Mark Anata of Festus Keyamo Chambers declined speaking to our correspondent in court, he walked away full of smiles and self satisfaction. More details later.
The post Assault case latest: Court awards N2 Million damages against musician Lynxx appeared first on Vanguard News.