By Chioma Obinna
To mark this year's World Malaria Day with the theme: End Malaria for Good", Kanatar companies in Nigeria in collaboration with the World Health Organisation, WHO, Rotary Club and Non-Such HMO is targeting over 1,000 Lagosians including 250 pregnant women for malaria awareness, testing and treatment.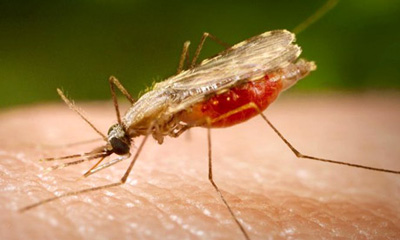 In a chat with Good Health Weekly in Lagos, the Research Manager Kantar TNS, Ms, Seun Tuyo said the companies came together to focus on prevention and awareness creation on malaria as a critical strategy for reducing the burden.
Tuyo said the programme would hold simultaneously in their host communities of Maryland and Ojodu areas of Lagos State.
"We are targeting pregnant women, nursing mothers and children under five years. Rotary Club of Amuwo, District 910 has donated 250 nets and test kits and Non –Such Health Management Organisation, HMO, will provide support in the area of free testing and treatment as well as health talk on malaria prevention and control, how to use the nets, and administer anti-malaria drugs to those who tested positive to the disease.  We are also holding public awareness and educational rally in the host communities."
Noting that pregnant women and children were the most vulnerable group in terms of malaria burden she stressed the need to expand access to malaria treatment and prevention strategies.
"Malaria is common in this environment. We live in communities and sometimes we find people coming down with more than three bouts of malaria attacks in a year and people continue to die.
"One child dies every two minutes of something that could be prevented and treated.  There is need for massive awareness on malaria prevention and control. It saves money and lives.  When people have the knowledge that clean gutters and sleeping under treated nets will prevent malaria, they will do it."
Speaking, Assistant Manager, Kantar Millward Brown, KMB, Mr. Abidemi Junaid added that awareness creation was key to eradicating malaria.
"With the message on how to control and prevent it, the target of reducing the burden would be achieved. Malaria is preventable and curable."
The post MALARIA: Kanatar, partners sensitise 2,000 in Lagos appeared first on Vanguard News.