By Simon Ebegbulem
BENIN—THERE are indications that the long awaited list of commissioner nominees in Edo State may be submitted this week to the state House of Assembly for consideration by Governor Godwin Obaseki.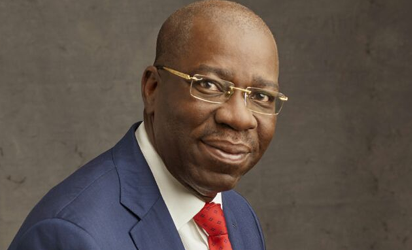 Though the lawmakers are currently on recess and are scheduled to resume sitting on May 22, 2017, the Majority Leader of the House, Mr Folly Ogedengbe, told Vanguard that the members will cut short the recess to consider the governor's list of nominees any time the list was ready.
The commissioner nominees were nominated by leaders of the party from ward to local government levels. Governor Obaseki gave the order to ensure that party leaders from ward to state level involved in the governance of the state.
Vanguard learned that the final list had been screened by the state caucus of the party and ready to be submitted this week to the state House of Assembly.
Ogedengbe, who hinted that the House will cut short its recess to consider the list if it was submitted, explained: "We are prepared, even though we are on recess, to recall our members as soon as the list is ready, to consider and confirm the nominees. We are ready to do that in the interest of the state."
And we are also not ready to rush the governor into bringing people who are not competent in assisting him to deliver the dividends of democracy.
"We also want him to take his time and bring out the best."
As an arm of government, we will come back from recess to confirm the commissioners as soon as the list is ready. It is the governor's prerogative to appoint commissioners. If the governor decides to do serious consultations which is also part of democracy there is nothing wrong with it."
The post Obaseki submits list of commissioner nominees to Edo Assembly this week appeared first on Vanguard News.