By Onozure Dania
Despite the sponsorship  of  negative  media propaganda  by opposition  politicians in Rivers State, Governor Nyesom  Wike remains Nigeria's best performing governor, recognised  by leaders of all political divides.
Speaking  during  a courtesy visit by the Rivers State Newspapers  Publishers Forum, RNPF, yesterday at the Government House, Port Harcourt, Special Assistant to Rivers State Governor on Electronic Media, Simeon Nwakaudu, noted that Governor Wike's excellent performance stems from his  prudent management of the state's scarce resources.
He said that the people of Rivers State were feeling the impact of good governance provided by Governor Wike, pointing  out  that such impact was beyond the understanding  of  opposition  politicians, who only think about the next election.
He said Vice President Yemi Osinbajo  visited Rivers State and lauded Governor Wike  for  his outstanding achievements, confirming that the governor  is 'Mr Projects.'
He said no other All Progressives Congress, APC  governor can compete with Wike  in terms of project delivery, pointing out that the success of the  Wike administration is  unprecedented.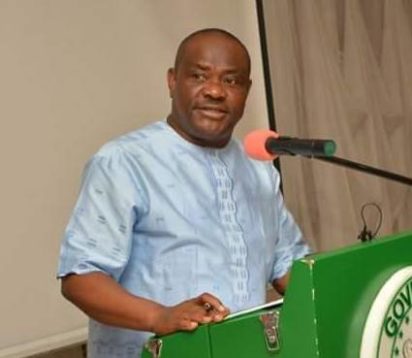 He said: "We challenge any other APC  governor to come forward and place his projects side by side that of Governor Wike.  He is paying salaries, pensions and  he is doing projects.  Some of the APC governors are owing 10 months, 12months and one APC  governor is owing 14 months.
"Governor Wike is paying salaries regularly, he is paying  pensions  regularly and  he is doing  projects everyday. We find it funny that someone  who has been defeated and is suffering  a psychological disorder because  of  the level of the defeat is coming forward to lie."
Nwakaudu urged the Rivers Independent Publishers to always support  the Wike administration  through the dissemination of accurate information  on  the  developmental efforts of the administration.
He said: "We want you to assist us promote projects in Port Harcourt and all across the three senatorial districts of the state.  We are happy  that as journalists, you have taken  your time to project the achievements of the administration."
He assured the publishers that the Wike administration will always engage with them on the dissemination  of  information  to the Rivers people.
Earlier, Chairman of the Rivers State Newspapers Publishers Forum, Chief Monday Wehere, called for partnership  between the Rivers State Government  and the publishers in the area of information dissemination.
He commended Governor Wike  for his achievements in office, noting that  the forum  will always circulate information on the activities of the state government.
The post Wike, Nigeria's best performing gov – Nwakaudu appeared first on Vanguard News.