By SIMON EBEGBULEM
BENIN CITY – A leader of the South South Peoples Assembly, Brig.Gen.Idada Ikponmwen rtd says President Muhammadu Buhari should not be asked to resign from office since he had gone for further medical treatment.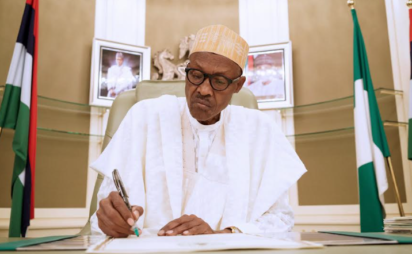 Though he said if nothing positive comes out after the current treatment abroad, the President can encourage his Vice to continue with his programmes for the interest of the nation.
His word: "Is God that gives life and good health to human beings.It is becoming quite obvious that health is failing the President. We voted for the President because we believe that from his track record the only person that is qualified among those who contested, his the only one that could guarantee the progress of this country.
"Particularly in combating corruption and bringing transparency. I have personally not changed my mind about the personal qualities of this great leader particularly in transparency and incorruptibility.
"But a country as diverse and difficult to rule like Nigeria needs a strong man to meet the rigours of the job to rule this nation. It is unfortunate that from what we are saying many Nigerians think and believe that his health is not good enough.
"One can only pray that now that he has gone to Britain for medical care we pray he comes back better to continue his job. We must pray that he gets well to come back soon to continue.
"But if that does not happen soon one will say that Nigeria needs a man who is strong and fit to rule this country so we can move on speedily in terms of development that we needs.
"Rather than subject the man to more stress I think very soon Nigeria has to make a decision. If his not strong enough he can ask somebody who will follow his footstep in terms of fighting corruption to continue.
" But I still hope and believe Mr President will be well and complete his job. So we must allow him to recieve this treatment and believe he will be well. I don't think he should be asked to resign now" he stated.
The post Buhari cannot resign now – Gen. Idada appeared first on Vanguard News.