SEVENTY-TWO hours down the line we shall inter what is mortal of our departed friend, Dipo Famakinwa, the Director General of DAWN Commission. That is really not of much significance to us. Science has proved that 30 per cent of the human body is water and the remaining 70 per cent is a combination of the properties you will find in the soil. So, giving dust back to dust is a ritual with biological content.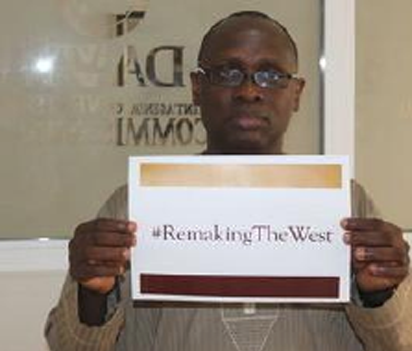 One thing we are not going to bury with him is his irrepressible soul which we shall continue to appreciate long after the mortal is gone. Dipo is a friend and brother I knew right from our days at the university when we were youngsters driven by a lot of enthusiasm and idealism.
We were not in contact after Ife until we met around 1992 through our mutual friends like Gbade Siyanblola and Femi Oshoniyi. He took us one fateful evening to his house in Ogba which was under construction then. Even just a few years after graduation, Dipo dreamt big and executed it. One of our visiting friends, Dr. Austin said in his Benin pidgin that day "This na assignment ooo."
His strong passion for the Yoruba nation was to draw us closer at a higher level as he started sending me text messages anytime he saw my statement beginning from 2005. He would tell me now and again that he was available for any task to promote the Yoruba nation.
By 2009, I had to mention to my group my persistent friend as a good material to be enlisted into what we were doing. As was required,I was asked what he was bringing on board.I said he was not a moneybag but that I trusted his intellect to add value to what we were doing.
Dipo has lived to that billing by discharging every assignment he was given creditably well.He was a passionate man who put all his being into whatever he believed in.The type of accolades that have followed his death from far and wide attest to his commitment to the nation he loved so much.The last years of his life have proved to be so impactful .They were the years he found purpose and consummated it.
When I saw him at the internment of our friend from Ife, Niyi Adewumi last year, nothing suggested he was next in line for the final good bye. A good man has just left. But our consolation is that he left sufficient impact with us to compensate for the years cut off by death. It is my prayer that God Almighty shall continually protect the family he has left behind and grant him eternal rest .
Goodnight,Dipo!
The post Dipo Famakinwa is part of our eternal memory appeared first on Vanguard News.