The visit of U.S. President Donald Trump to Saudi Arabia aims to draw new regional counterterrorism roadmap, Okaz local newspaper reported on Wednesday.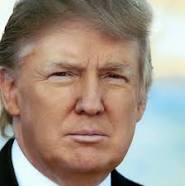 Sources confirmed to the newspaper that the roadmap will take into consideration the benefit from the Saudi-led coalition formed in late 2015 to counter terrorism with the participation of 41 countries.
Trump said said on May 4, that Saudi Arabia would be the first foreign country he visits as president.
For the visit scheduled later this month, Saudi Arabia has invited Gulf and Arab leaders to attend Gulf Cooperation Council (GCC)-U.S. Summit, as well as the Arab, Islamic and U.S. Summit in Riyadh.
NAN reports that Trump will also visit Israel and the Vatican on his first foreign trip as US president in an effort to unite a coalition against Islamist terrorism and Iran and extract more from traditional allies.
Officials said that the trip, which will see Trump meet Muslim religious leaders, Jewish and Palestinian leaders and visit the seat of the Catholic church, also symbolises the president's wish to unite different countries and faiths against intolerance and religious extremism.
That framing contrasts with his anti-immigration rhetoric and failed seven-country travel ban, which have both been widely interpreted as an anti-Muslim stance.
A senior administration official said the trip showed that the US was "regaining strategic confidence" and that Trump's "America First" policy was "fully compatible with American leadership in the world".
"Contrary to what has been conventional wisdom, the president has actually done a tremendous amount of work to strengthen alliances," said the official, citing improved "burden-sharing" on security issues with allies from Nato to the Middle East.
Trump will seek to stem funding for extremist terror groups, notably Isis; bulk up contributions from regional partners and determine what one senior administration official called "a long-term fix for radicalisation". (Xinhua/NAN)
The post Trump due in Saudi to draw new counterterrorism roadmap appeared first on Vanguard News.