Chelsea players won't be able to blame the lack of a watch if they arrive late for training in future after as club owner Roman Abramovich gave each of them one as a gift for winning the Premier League.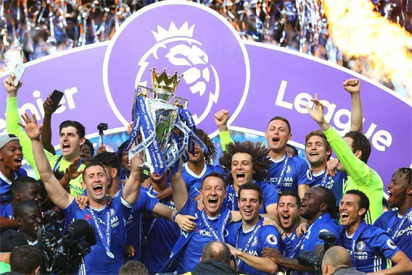 The Hublot watches — which cost £9,000 ($11,570, 10,000euros) each and are a unique design with a Chelsea lion on the face — were displayed on Instagram by Brazilian winger Willian and England Under-21 midfielder Nathaniel Chalobah.
"On behalf of Mr Abramovich and also on behalf of the board of directors of the club, congratulations on creating history during the 2016/17 season," read the message from chairman Bruce Buck published in Wednesday's Daily Mail.
"It's been a campaign to remember. Keep the blue flag flying."
The post Chelsea players will have to watch their timing appeared first on Vanguard News.