MINISTER of Education, Mallam Adamu Adamu, has reiterated the need to include entrepreneurial and skills-based courses in the curriculum of Nigeria's tertiary institutions to promote self-reliance amongst the nation's school leavers.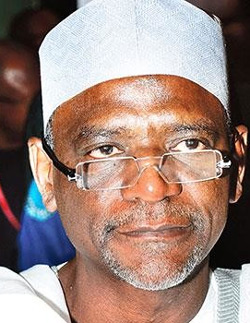 Adamu made the call recently at the commissioning of the United Nations Reading Hub and unveiling of the Model United Nations Association of University of Uyo, Akwa Ibom State, initiated by Africa Youth Movement (AYM).
The minister who was represented by the Vice Chancellor of UNIUYO, Prof. Enefiok Essien, stressed that the country was vigorously pursuing a functional skill-based and entrepreneurial education, with lesser emphasis on paper qualifications. He added that such foundation would lead to the positive changes and bring about timely actualisation of the 17 Sustainable Development Goals (SDGs) by the year 2030.
"With proper education, individuals will have more entrepreneurial orientation and skills. This will reduce poverty, which is SDGs goal number one. This will lead to zero hunger, which is goal number two, and will bring about peace, justice and strong institutions which is goal number 16. Education is the surest vehicle for effective change in any society, more so in Nigeria, education in this sense means functional education that is skills-based and not acquisition of degrees, diplomas and certificates," he said.
Vice Chancellor of UNIUYO, Prof. Enefiok Essien, described the partnership as unprecedented, noting that the United Nations Reading Hub in the institution was the first of its kind in the country. He said the gesture would not only benefit the university community but all seeking knowledge. "The reading Hub was conceived as one stop resource centre for news, notices, appointments, opportunities, circulars, conventions, protocols, treaties, instruments and all up to date materials and information by the UN. The information bank will not only avail students and staff of UNIUYO, but also the knowledge seeking members of the public who will have the opportunity to use the university library. The provision of this reading Hub will eliminate illiteracy and enhance education, which are significant road maps of the UN SDGs," he said.
The post Minister canvasses entrepreneurial courses in tertiary institutions appeared first on Vanguard News.