By Jeremiah Urowayino
WARRI—AMIDST lingering land ownership tussle, the Itsekiri National Youth Council, INYC, has urged the Ijaws of Gbaramatu in Warri South West Local Government of Area of Delta State, to respect the decisions of the Supreme Court and other courts of competent jurisdiction, while noting that the peaceful co-existence between Ijaws and Itsekiris can only be guaranteed when the Ijaws accept to live with their status as customary tenants.
President of INYC, Comrade Weyinmi Agbateyiniro, in a chat with  Vanguard  in Warri  yesterday, said the inability of government to enforce court decisions has created room for lawlessness and anarchy in the country.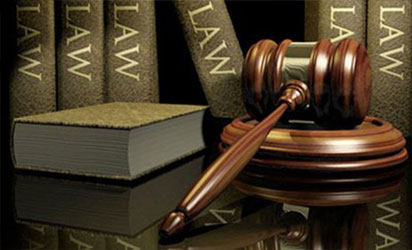 While reacting to a recent publication in  Vanguard  credited to one Mr Sheriff Mulade of the Gbaramatu clan, Agbateyiniro said it was not surprising that Mulade tried to distort history to buttress his claim, noting that the history of the origin of the Itsekiris has been settled long ago by countless number of erudite historians and landmark judgments.
"It is pertinent to properly educate Mulade and his co-travelers that prior to the arrival of Prince Ginuwa from Benin, there were aboriginal Itsekiri city states of Omadino, Ureju, Irigbo-Okotomu and Inorin. Going by Mulade's funny historical knowledge, the advent of Benin people is tied to the arrival of Prince Oranmiyan Omoluabi of Ife,'' said Agbateyiniro.
The INYC President also stated that one of the leading authorities on Niger Delta history, Prof Obaro Ikime, stated very clearly in his book, the distinction between the origin of people and the origin of   monarch, where he (Ikime) stressed that the origin of the   people always predate the origin of the monarchy and Kingdom.
"In fact, Ubakokodia, now called Kokodia'ebene by the Ijaws, where Mr Mulade claims to be a chairman, belongs to the Itsekiri.
He also appealed to the House of Representatives to compel enforcement of court judgments concerning the ownership of the land upon which the Maritime University is situated, while attending to the bill for the establishment of the maritime university.
The post Obey court decisions, INYC tells Gbaramatu Ijaws appeared first on Vanguard News.