Lagos –  Alhaji Aminu Gwadabe, the President of Association of Bureaux De Change Operators of Nigeria (ABCON), says consistent evacuation of dollars illegally from Nigeria to Dubai is a threat to stability of the naira.
Gwadabe made the observation in an interview in Lagos on Monday.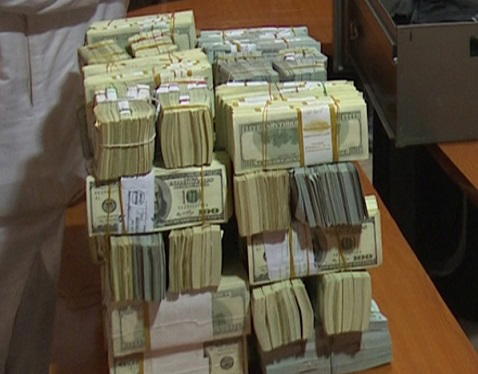 He said that currency speculators would stop at nothing to make nonsense of the gains the naira had made against the dollar at the foreign exchange market in Nigeria.
According to him, huge sums of dollars go through the nation's boarders illegally, creating artificial dollar scarcity in Nigeria.
The ABCON chief said that: "Hawala activities, where the naira is traded abroad and create frivolous demand for the dollar is still a threat to naira stability."
The financial expert, however, said that the naira had remained stable in the local market exchanging between N360 and N365 to the dollar in the past five months.
He said that the depreciation in the value in the naira was only being witnessed abroad.
Gwadabe dismissed reports that the naira was traded for as low as as N369 to the dollar at the parallel market, describing it as the handiwork of speculators.
He said that currency speculators were bent on distorting the market to mitigate the effects of their losses arising from the appreciation of the naira against the dollar.
Since February when the CBN started aggressive interventions at the foreign exchange market, it has injected more than 3.6 billion dollars into the market.
These series of interventions resulted in the stability of the naira at the parallel market and narrowed the gap between the interbank and parallel market exchange rates.
Some experts have advised the CBN to give more attention to the manufacturing sector in the allocation of foreign exchange to boost activities in the sector. (NAN)
The post Illegal dollar evacuation to Dubai threatens naira stability – Gwadabe appeared first on Vanguard News.