Now that you're married to your "Soul-mate," you could look forward to a happy-ever-after ending. It works in the story books. It must work for you. Right? Well, not really. You only have to look around to see the way time shatters so many marital dreams.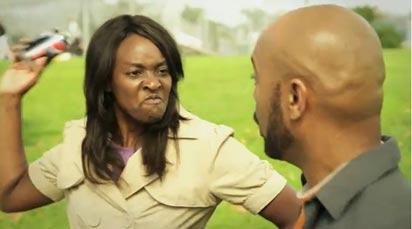 To most people's dismay, psychologists who set out to discover the reality of a permanent relationship found out that partners begin to grow fed up with each other after only four years—and are at peak risk of divorce just before their fifth anniversary. "The excitement of falling in love, making plans and getting married initially makes both partners very happy," says Professor Daniel Kahneman recently at conference of the British Psychological Society in Dublin. "But given the limited nature of the human attention span, most couples are unable to maintain this level of satisfaction."
So how can you tell if your marriage will survive? "It may be down to your genes—genetically speaking, not only do opposites attract, they also stay together. Investigations as to whether genetic similarities between romantically involved couples predicted how faithful and sexually responsive the partners were to each other, have revealed starting results.
It was discovered that for women, the more genetically similar they were to their partner, the lower their sexual responsiveness—and the more likely they were to be attracted to other men and have affairs. Men were entirely different. They didn't seem to be affected by genetics at all…."
Only, we can't all be scientists, carrying out genetic compatibility checks, when we believe being in love is all that really matters. So how can you tell if your relationship will stand the test of time? Dr. Persuade, a consultant psychiatrist in his book,Simply Irresistible—The psychology of seduction identified what he calls  Incompatibility time Bombs in marital relationships. Find out if you're sitting on any of them:
 Time Bomb 1: Social status—This determines your character, tastes, values and friends. And all of these influence your attitude to money and long-term goals. If you and your partner differ on these, you'll have to try harder to make the relationship work. Very often, your differences will create problems that are unlikely to be resolved.
Time Bomb 2: Background—Your family, religion and ethnic status determine your background. When you chose a partner, you joined their family too. This will be less threatening if the new family is similar to your own. At the same time, your partner's family will be looking at you. If they don't feel you're right, they'll unconsciously try to drive a wedge between you.
Time Bomb 3: Lifestyle—If you and your partner don't share any leisure activities; don't share your most enjoyable and relaxing times. In your mind, your partner will, become linked to problems such as the mortgage and sorting out the children, rather than fun. If you have different attitudes to the balance between home and work life, one of you will end up spending a lot of time alone, resentfully wailing for the other to call. Eventually this will drive you apart.
Time Bomb 4: Looks—Research shows that most people choose life partners who are similar to themselves in physical attractiveness. Although we may not be conscious of it, we're very precise in knowing where we stand when it comes to how a better linking partner may wonder if the grass is greener outside the relationship, and be tempted to cheat.
The post Will your marriage last the distance? – Bunmi Sofola appeared first on Vanguard News.