By Charles Kumolu
A founding member of All Progressive Grand Alliance, APGA, and National Co-ordinator of APGA Stakeholders Forum, Chief Sylvester Nwobu-Alor, has decried the alleged erosion of the ideals of the party's founding fathers.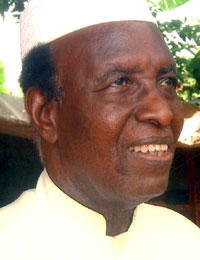 Nwobu-Alor said APGA, as presently constituted, is faltering.
In a statement, the APGA chieftain said the apparent internal intrigues and external dysfunctions currently would lead to the party's extinction.
Nwobu-Alor, a former lawmaker in the Second Republic, noted that APGA was initially  structured to be a national party with an Igbo base.
He, however, insisted that restructuring and repositioning is what APGA now desperately needed even as he called for the equitable sharing of the party's offices.
The APGA chieftain lamented that the state governor, Chief Willie Obiano surrounded himself with opportunists, who he said, made the governor's performance uneventful.
Furthermore, he lamented that most stakeholders left the party and distanced themselves from the Obiano government.
The post APGA has lost its vision, objectives —Nwobu-Alor appeared first on Vanguard News.