BY 'GBENGA OGUNREMI
Under Governor Abiola Ajimobi's watch, good governance and exemplary leadership have grown to become an attitude, a settled way of thinking that continually gives fillip to growth and development in Oyo State.
Indeed, good governance has been so well entrenched and institutionalized that it presents a picture of the people's unwavering trust and confidence in the governor's specific ability to conduct public affairs and manage public resources in the best interests of the generality of the citizenry rather than a privileged few.
Against this background, it is on record that Gov. Ajimobi consistently makes quality choices that guarantee social, political and economic inclusion of the majority of the citizenry and which over the years have ensured a greater improvement in the quality of life among the citizens.
A typical wise choice was the adoption of Public Private Partnership (PPP) initiative as a robust strategy for oiling the wheels of governance and a veritable springboard for accelerated socio-economic development.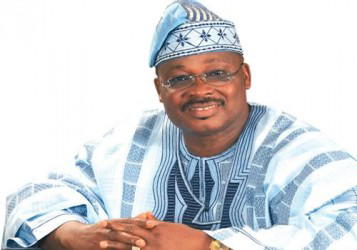 For a fact, the governor is unalterably committed to strategic partnership with relevant stakeholders on particular projects or programmes, having realized that the immense benefits accruable from such collaborative efforts, especially with the private sector and development partners cannot be over emphasized as they are usually profound and qualitative in an engaging manner.
In more ways than one, collaborations help to pool resources together for project funding and execution, create synergy that deepens knowledge and increases capacity which in turn results in quality and timely service delivery.
All these attributes of strategic partnership apparently informed Gov. Ajimobi's decision to reactivate forthwith the synergy between Oyo state government and private organizations on assumption of office six years ago. According to him, ''one of the first things we did when we came into office was to immediately begin to oil the rusty hinges of partnership between government and development partners.''
So, six years down the line, Gov. Ajimobi, a quintessential leader admired for his in-depth perception and reputed for sound judgment, has been consistently guided by this principle of partnership with appropriate stakeholders, a cost effective and feasible option that serves in great measure to solve monumental development issues confronting the state such as infrastructural shortages, high rate of unemployment, debilitating effects of poverty, a rising tide of sundry criminal activities in the society, depreciating standard of education, poor access to affordable and quality healthcare, among others.
Certainly, this is an intelligent choice in view of harsh economic realities in Nigeria today that has made access to funds for development programs and projects hellish.
An instance of such interface between government and appropriate stakeholders was a collaborative effort on peace and security, an endeavor geared towards reducing criminal activities in Oyo state to the barest minimum.
The objective was to ensure a crime free state. The first phase of the Public Private Initiative gave birth to Oyo State Security Trust Fund (OYSSTF) and the formation of Oyo State Joint Security Patrol Squad – 'Operation Burst' in 2012.
The OYSSTF Board of Trustees comprising of notable private sector personalities and supported by heads of security agencies in the state, achieved so much that it was able to significantly stem the tide of prevailing series of political killings, armed robberies, arsons, brigandage, among other forms of insecurity and therefore successfully moved Oyo from a state of anarchy and disequilibrium to a peaceful and tranquil society within a very short time.
Today, Oyo State proudly occupies the enviable position of one of the most peaceful states in Nigeria, a feat that has over time contributed substantially to the successful regeneration and transformation undertakings of the Ajimobi administration.
The second phase which took off with the recent inauguration of a new Board of Trustees of OYSSTF is now to be solely private-sector driven in order to address operational hindrances and make room for better efficiency that would ensure even a safer and more peaceful Oyo State.
Going further, Gov. Ajimobi in his characteristic manner of thinking out of the box came up with the novel idea of setting up the Oyo State N50 Billion Healthcare Endowment Fund, a public-private sector initiative that would help secure adequate funding for healthcare projects and programs.
This unique initiative which is being managed by a credible Board of Trustees is surely another laudable effort by the Ajimobi government to overhaul the healthcare sector for better service delivery that would further bring qualitative and affordable healthcare services to the doorsteps of the common man on the street.
Also in an attempt to address the rot in the education sector, the Governor set up the Oyo Education Trust Fund, a collaborative strive that was launched recently with a mandate to its Board of Trustees to seek funds from appropriate stakeholders with a view to assisting the government in completing its intervention projects.
This move, according to the governor, would go a long way in restoring the fading education glory of the state and therefore put in place a conducive learning environment, excellent instructional materials, an upgrade of infrastructural facilities to an acceptable world standard, as well as quality and well motivated teachers.
Further to this was the creation of School's Governing Boards (SGB) that will provide management functions for each public secondary school in the state to enable them meet performance targets.
The SGB, which comprises a diverse membership of community leaders, old students associations, PTAs, technocrats, among others, is clearly a praiseworthy collaborative effort that promises to rebuild the education sector and checkmate poor academic performance in public schools.
In the same breath, the essence of strategic partnership was well exemplified in the newly established Technical University in Ibadan, Oyo State, and the first of its kind not only in Nigeria but Africa.   Designed to enrich learning experience, the university was formatted as a self-sustaining public-private initiative whereby stakeholder contributions locally and internationally would not only be easily accessible but institutionalized.
A good example was the intervention by the Central Bank of Nigeria (CBN) through the donation of a library building, lecture rooms and an administrative block.
Several other areas  of collaborations abound in virtually all sectors of the state's economy, but unfortunately space constraints would not allow for a comprehensive narrative on some of them which include, among others; the Agric sector where over 10,000 farmers are already benefitting hugely from an ongoing N9bn Dangote/Oyo Rice Production Scheme; the Industrial sector, where China is in the process of injecting a first instance $5bn into the development of the newly established Polaris-Pacesetter FTZ located at the Ibadan end on Lagos-Ibadan expressway; and the Infrastructure sector, where a N70bn Circular Road project linking Lagos-Ibadan expressway to Ibadan-Ife expressway is being constructed on a public-private partnership agreement of Build, Operate and Transfer plan with ENL Consortium Limited.
On the whole, we must give kudos to Governor Ajimobi for taking full advantage of opportunities therein public-private partnerships in every sector of the economy to enrich lives and inspire a better future for the people of Oyo state, more so that successive governments before Ajimobi's administration never took optimal advantage of the benefits of strategic partnership to push up development to an appreciable level.
'Gbenga Ogunremi , a Public Analyst writes from Ibadan, Oyo State. (gbenga_ogunremi@yahoo.com)
The post Gov. Ajimobi: Shaping The Future Of Oyo Through Collaborative Efforts appeared first on Vanguard News.