By Vincent Ujumadu, Awka
FORMER Minister of Power, Professor Chinedu Nebo yesterday in Awka urged professionals in various fields to shun politics and concentrate in their areas of specialties, arguing that the clamour for politics by the professionals was killing knowledge in the country.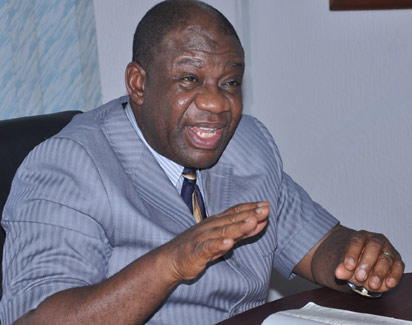 Nebo spoke during a prayer session organized by the Anglican Church at the Alex Ekwueme Square, Awka for a successful governorship election in the state.
He said: "When some of my friends, especially the professionals among them, who had spent so much time acquiring knowledge in their various fields come to tell me of their political ambitions, I tell most of them that their aim for venturing into politics is simply to steal money."
According to him, one must not be a politician to contribute his quota towards nation- building.
Speaking on the Anambra election, Nebo frowned at the large number of candidates (there are 36 of them), saying that most times, such mad rush into politics was not anchored on selfless interests, but on personal gains.
He was however optimistic that the November 18 poll in Anambra State would be peaceful and successful, urging voters not to allow themselves to be led astray, but to be focused while casting their votes for candidates of their choice.
"There is no need to panic; people should feel free to go out en masse to exercise your franchise. We don't want anything bad to happen to our dear state, the flagship of Igbo land, because anything that happens to Anambra would negatively affect the rest of the southeast," he further said.
Describing the theme of the rally "Help from Above" as apt and timely, he observed that there was evidence of despair, despondency, hopelessness among the citizenry, adding that the prayer rally was to avail the people the opportunity to present their petitions before God, believing that He would answer.
He also observed that Igbo were highly favoured by God, adding that the only way to reciprocate such mercies was to embrace God, and trust Him for more of his protection.
The Archbishop of the Province of Niger and Bishop of Aguata Diocese, Most Rev. Christian Efobi, urged Christians to shun idolatry, neo-paganism manifesting as cultural revivals, as well as apathy to Christian principles.
Some of the governorship candidates for the November election, including the incumbent governor, Chief Willie Obiano,Chief Osita Chidoka of the UPP and Mr. Godwin Ezeemo of PPA, were present at the rally.
The post Professionals are venturing into politics simply to steal money – ex minister appeared first on Vanguard News.