By Emmanuel Elebeke
abuja—The Oil & Solid Mineral Producing Area Landlords' Association of Nigeria, OMPALAN, says it is prepared to work with president Mohammadu Buhari to restore lasting peace in the country.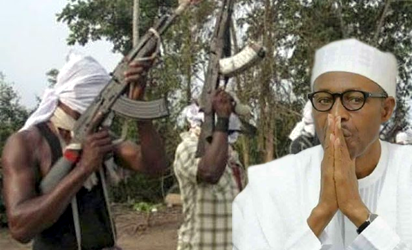 The founder of the association and Chairman, BOT, Bishop Udo Azogu, who disclosed  this on Monday said the association had developed a sustainable blueprint that will bring entrenched institutions in impacted communities under one functional umbrella aimed at protecting oil facilities and installations, monitoring of palliative programs and elimination of restiveness."
He explained that the blueprint called 'Mining Security & Monitoring Agency of Nigeria- MISMAN' seeks to address increasing incidents of terrorist/militant/cult-related attacks in mineral producing areas and safeguard the lives of mining company personnel/locals as well as prevent vandalization of mining company installations and equipment.
Bishop Azogu said 'MISMAN' is a bottom-up proposal by stakeholders in oil, gas and solid mineral development in Nigeria aimed at supporting the effort of the Federal Government to enthrone the rule of law and strengthen corporate governance in mineral producing areas.
The post We're ready to work with Buhari for peace in N-Delta — OMPALAN appeared first on Vanguard News.