Vanguard emerges runner-up for News Photography
By Charles Kumolu
lagos—The organisers of the Dame Award for media excellence have said the economic hardship in Nigeria is affecting the media, lamenting that the industry is going through the most critical time of its life.
This was the consensus yesterday at the 26th Dame Award in Lagos.
At the event attended by prominent members of the journalism profession, some journalists won awards for stories they did in 2016.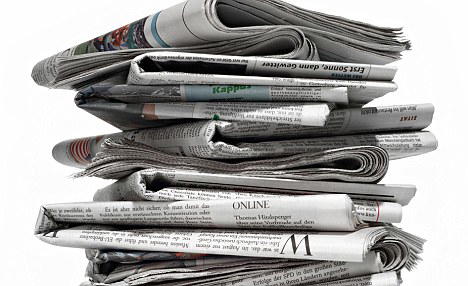 A total of 14 categories of awards were given to deserving print journalists from different media houses.
Vanguard's Photo Journalist, Mr. BumiAzeez emerged the runner-up in the News Photography category with his entry entitled: Free Train Ride.
The event saw the New Telegraph Newspaper, The Nation Newspapers, Punch Newspaper, and The  Guardian, picking various categories of award.
The Publisher of Premium Times, Mr. DapoOlorunyomi bagged the Life Time Achievement Award, while Punch Newspapers emerged the newspaper of the year.
Speaking at the event, the Executive Director of Diamonds Publication, Mr. Lanre Idowu said: "Those who are familiar with the DAME award know that it is never held during the week. This is the first time in 26 outings. It is a reflection of the times.  I must confess that up to two weeks ago, I did not know there would be DAME this year.  For the first time since 1992, there is no award in the broadcasting category, rather, we will give honourable mentions to two journalists in the radio and television categories."
On his part, Olorunyomi said: "I think the debate is settled about the value and importance of the media in Nigeria. It is a great shame that an event as the DAME awards does not receive the industry support it deserves. The biggest lie we'll be telling ourselves is that all is well with the media, the Nigerian media is going through the most critical time of its life. It's going to be a major crisis, it needs to be surfaced and discussed. There is no problem that cannot be solved but you have to start by admitting there's a problem."
The post DAME AWARD: 'Media going through most critical time' appeared first on Vanguard News.