By Chioma Gabriel
AWKA—PRESIDENT General of   apex Igbo organisation,  Ohanaeze Ndigbo, Chief Nnia Nwodo will address the Handshake Across the Niger Conference which holds at Enugu , Enugu state on Thursday, 11th January, 2018.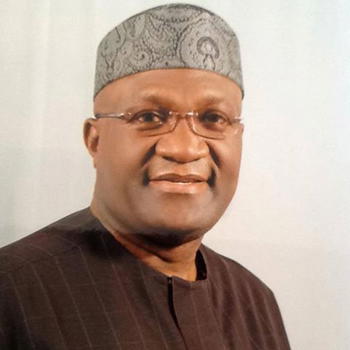 A statement released by Ohanaeze yesterday said the event which will attract several notable Igbo and Yoruba elites and stakeholders would x-ray the past   ,present and future of Igbo /Yoruba relationship and seek for ways to boost such relationship.
According to the statement, "the two groups are from the same kwa stock of the Niger/Congo family group and have a lot in common, though mutually suspicious of each other over the years.
"They also share some critical views on the restructuring of Nigeria which would form the focus of Chief Nwodo's message at the event."
In a related development, the World Igbo International Retreat which held at Abagana in Anambra state earlier deliberated on several challenges affecting Ndigbo in Nigeria and supported Ohanaeze Ndigbo position on restructuring of Nigeria.
The Conference which was addressed by  Nwodo called on Ndigbo to rejig themselves and invest at home and not just outside Igbo land. Nwodo lamented that the leadership ethos which Igbo leaders like Dr M I Okpara and Chief  Sam Mbakwe bequeathed to Ndigbo are lacking these days  and called on the present Buhari led regime to listen to the voice of reason and tow the line of restructuring for the ultimate good of the country.
The conference was organised by the World Igbo Leadership, Education and Cultural Council, WILECC   and hosted by the president of the Igbo World Assembly, Dr Nwachukwu Anakwenze.
The president of WILECC   who is also the national deputy publicity secretary of Ohanaeze Ndigbo World wide called on Ndigbo to support the regime of Nnia Nwodo to take Ndigbo to a higher pedestal in Nigeria.
He called on the political leaders in Igbo land to sync with the aspirations of the masses of Igbo land and not just themselves and families alone. He warned those who pocket the common wealth of the people and engage in mockery of governance to change their ways or face the wrath of the people.
Several Igbo leaders and scholars attended the event.Among Igbo leaders from abroad that attended the event included Dr Chudi Asidianya , a well known ideological colossus in Canada.
The post Nwodo to address Handshake Across the Niger Conference in Enugu appeared first on Vanguard News.