Minister of Finance, Mrs Kemi Adeosun, met with representatives from international finance institutions at the World Bank Spring Meetings to take forward discussions on Nigeria's agenda to deliver affordable housing.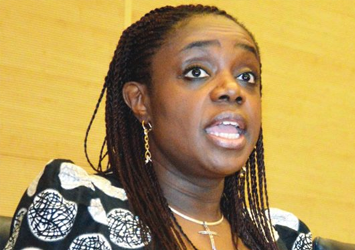 Speaking after the meeting, the Minister said: "Delivering affordable housing is critical to the delivery of our reform agenda and is one of the key pillars for implementation we have been discussing in Washington this week.
"Nigeria has an estimated housing deficit of 17 million units, and with an estimated increase of 900,000 annually. Some of the reasons for this are clear.
"Interest rates are high for both developers and home buyers, and the tenure of debt remains too short. As a result, we have to find a way to accelerate the provision of affordable homes. That is why we have established the Family Homes Fund.
"We have requested N100 billion in the 2017 budget and for the subsequent three years as part of the Medium Term Expenditure Framework (MTEF), this is seed funding from the government, but this is not solely a public sector scheme, it will be a partnership with the private sector and we are looking to mobilise additional resources from domestic and external sources.
"The Fund will enable us to deliver discounted mortgages for home owners, while also enabling access to attractive funding mechanisms for developers. We are piloting in 6 states and
the results of those pilots will guide long term programme implementation."
The Minister is conducting a series of meetings on the implementation of some of the critical projects in the Economic Recovery and Growth Plan including meetings on housing, water, power and food security.
"Many of these projects are already well advanced and we have had a series of productive meetings in Washington with development partners to advance those projects and hopefully accelerate implementation so we can meet the ambitious but achievable goals we have set ourselves,"she said.
The post Adeosun pushes affordable housing agenda at World Bank meetings appeared first on Vanguard News.