By Emma Ujah, Abuja Bureau Chief
ABUJA— The Federal Government has made budgetary provisions to provide a more aggressive funding of the power sector.
Special Adviser to the President on Economic Matters, Office of the Vice President, Dr. Adeyemi Dipeolu, revealed this at an interactive forum with business journalists in Abuja, weekend.
He said Power Generation Companies, GenCos, had achieved about 12,000 megawatts capacity, adding that the challenge remained how to take electricity to consumers.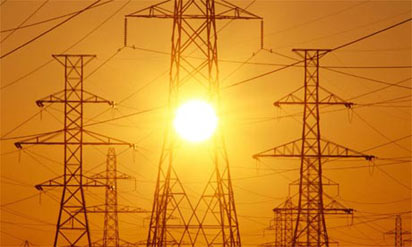 He said:  "The DISCOs said they were not being paid and, therefore, what's the point of taking more power? 'That means I am adding debt when am not getting the payment.'
"The way it is supposed to work is that DISCOs get paid by you and I, they pay the transmission company, and we pay the GENCOs. And the burden is on DISCOs, and they are saying, how can we do this?
"There was a power sector recovery plan passed into law not too long ago, and it's to address some of the bottlenecks in power sector.
"The critical thing I want to bring out there is that the Federal Government in recognizing that the MDAs are part of the substantial amount of debt owed to the DISCOs, has put some money in the budget, as well as to try and help pay up some of this debt so that we can also put some liquidity in the hands of the GENCOs.
"There will also be some sort of guarantees around the power purchase agreement to help that process as well."
He also identified transmission of generated power from GenCos to Discos as a challenge requiring immediate attention.
"Transmission as at last year, for instance, was to move from 5000 to 7000 but for the problems we had both in terms of revenue and even in terms of generation by itself.
"The Minister of Power, Works and Housing is always talking about 'incremental'. Let's just move incrementally.  Let's not go and make some promises there and ignore some of the other problems: the value chain, the transmission, the whole difficulties of capacity along that chain. So I think that those things will be handled."
Privatising transmission not solution
Responding to suggestions that the federal government might need to privatise the transmission company, Dipeolu said that did not translate to a solution.
He said:  "The other one about whether you are going to privatize transmission or not is an opinion. Let's always separate opinions from facts.
"Ethiopian Airline is the most successful airline in Africa; it is owned 100 per cent by the Ethiopian state.
''Let's separate opinions of whether we prefer fully privatized economy from some state owned economy. For me, it's the value you give me.  Let's ask for solution. Let us not just assume that this is the only path that we can get to that solution.
On efforts of the administration towards revamping the economy, Dr. Dipeolu said  massive infrastructure, especially roads, rails and the housing sector would positively affect Nigerians, significantly.
20 % mortgage unaffordable
He noted that the current mortgage rates of between 20 and 30 percent were too high.
"There is something we call the Family Homes Fund which when the budget is passed, we hope we can have about a N100 billion.
"That is because the problem in housing is finance. People cannot afford twenty per cent mortgage. We are trying to bring the mortgage down to nine per cent,'' Dipeolu said.
The post How FG is tackling power sector liquidity — Dipeolu appeared first on Vanguard News.