By Emmanuel Elebeke & Favour Ulebor
Abuja—The Deputy Chairman, House Committee on Healthcare Services, Mohammed Usman, has said the National Assembly was intensifying efforts to pass a bill on Immunization Trust Fund into law.
Usman disclosed this at an award ceremony for creative Art and Writing Competition for secondary schools in commemoration of 2017 African Vaccination Week, AVW, in Abuja on Tuesday.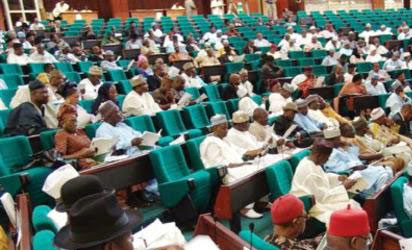 He said the two chambers of National Assembly were currently working together to harmonise the bill aimed at addressing the lingering challenges of insufficient funding for vaccine procurement for immunization and poor awareness among Nigerians.
He said when passed, the law would go a long way in tackling the issue of poor funding of the programme by government with or without external assistance.
"Currently, the House of Representatives, and the Senate, through a joint Committee, are working on a bill, which I am chairing to come up with a law on Immunization Trust Fund.
"In the National Assembly, we have been advocating and sensitizing all our members on the need for this law because we must look for options to make available sufficient monies to address this challenge of insufficient funding for immunization vaccines, which has led to death of millions of children.
"We came up with different options before concluding on ITF. The immunization Trust Fund; I want to assure you that it is not about us but about the future. The future of this country lies in our children. We must save their lives to save our future."
"I became a Wava Champion when I realised there was need to come in and help in creating awareness on vaccination of children. Lack of inadequate funding and less sensitization have been the bane of this exercise.
The post Immunization Trust Fund law underway — NASS appeared first on Vanguard News.