…as court fixes May 10 to hear motion for stay of proceeding
By Ikechukwu Nnochiri
ABUJA – Scheduled hearing of the suit that erstwhile Chairman of the House of Representatives Committee on Appropriation, Hon. Jibrin Abdulmumin, filed to challenge his suspension from the House suffered a setback on Friday.
Justice John Tsoho of the Federal High Court in Abuja adjourned the case till May 10 following an application for stay of proceeding that was filed by Chairman of House Committee on Ethics, Hon. Nicholas Ossai and the lawmaker that moved the motion that led to Jubrin's suspension, Hon. Orker-Jev Emmanuel.
The two lawmakers asked the court to halt further proceeding on the plaintiff's suit pending determination of an appeal they have entered at the Abuja Division of the Court of Appeal.
The duo went before the appellate court to challenge Justice Tsoho's refusal to join them as interested parties in the suit.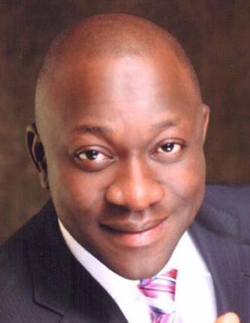 At the resumed sitting on the matter on Friday, the two applicants insisted that their interest would be greatly jeopardised if the court should go ahead with hearing the substantive matter without awaiting decision of the appellate court.
They argued that it would be against the principle of fair hearing if their application for stay of proceeding was not first determined one way or the other by the court before proceeding with the substantive matter.
The position of the two lawmakers was supported by the Speaker of the House of Representatives, Hon. Yakubu Dogara and the House itself, who are also defendants in the suit.
Dogara, through his counsel, Mr Kalu Onuoha, told the court that he has been served with a copy of the motion, even as he applied for time to file his response.
Despite stiff objection by Jubrin's lawyer, Mr Femi Falana, SAN, Justice Tsoho adjourned to hear the motion for stay of further proceeding on the matter.
Aside querying legality of his suspension, Jubrin is also praying the high court to award N1billion against the defendants as punitive and general damages for his suspension.
He is equally praying the court to declare that his suspension amounted to a violation of his fundamental human right to freedom of expression.
As well as to declare that the resolution the House passed to suspend him was in breach of section 68 of the 1999 Constitution, as amended.
Besides, Jibrin wants the court to issue an order of injunction restraining the House of Reps from preventing him from participating in the Committees of the House or accessing the legislative chambers to perform his legislative duties.
It will be recalled that Jubrin was suspended on September 28, 2016 for 180 days, following corruption allegations he raised against principal officers of the House.
He had among other things, alleged that the officers, including the Speaker, Dogara, surreptitiously padded the 2016 budget with about N40billion.
The post Suspension: Jibrin's suit against Reps, Dogara suffers setback appeared first on Vanguard News.