Barcelona on Monday confirmed Ernesto Valverde as their new coach on a two-year deal, replacing the departing Luis Enrique.
The 53-year-old former Barcelona player arrives at the Camp Nou after recently announcing his departure from Athletic Bilbao, where he had been in charge for the last four seasons.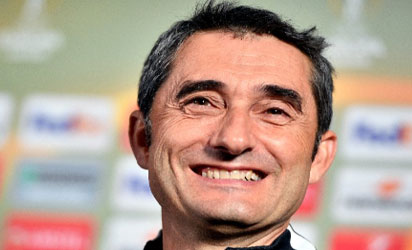 The post Breaking: Barcelona gets new coach in Ernesto Valverde appeared first on Vanguard News.