Rivers State governor, Mr. Nyesom Wike, has stated  that his administration  has made more investments in the upgrade of security  infrastructure than any other state government in the country.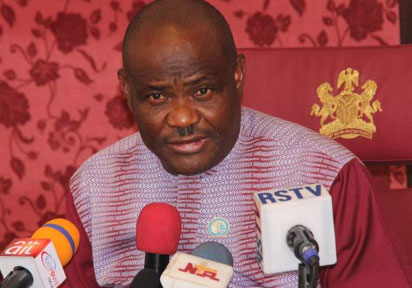 Speaking  at Government House, Port Harcourt, yesterday, when he received doctors on security awareness trek following the killing of their colleague by criminals, Governor Wike commiserated with the doctors and assured that his administration will work with security agencies to bring the criminals  to justice, adding that he remains committed to the security of  lives and property in the state.
Represented by the Chief of Staff, Engineer Chukwuemeka Woke, the governor said that crime and criminality have drastically reduced in the state because of his administration's investments.
He, however, said that every society has security issues , pointing out that  despite the reduction in insecurity, crime has not been totally eliminated.
He said: "The Wike administration is committed to the security of every person living and doing business in this state. That is why we have made massive investments in security.
"I challenge any state with alternative facts to come forward and declare. We will continue to support security agencies to make the state more secure."
Chairman of the Nigerian Medical Association, Rivers State chapter,  Dr Datonye Alasia, said that they were on a peaceful march to draw the attention of security agencies and the state government to the death of a female doctor who lost her life to kidnappers, noting that the state's health sector will be troubled if health  professionals are under  threat from criminals.
The post Medical doctor's killers'll be fished out —Wike appeared first on Vanguard News.