By Ferdinand Okwu
"Justice will not be served until those who are unaffected are as outraged as those who are."   Benjamin Franklin
It was the reggae maestro, Peter Tosh, who once sang that everybody is crying out for peace, but none is crying out for justice. Herein lies the Nigerian malady- pretences to peace without an iota or sense of justice. Never in the history of Nigeria has the country drifted apart along ethno-religious sentiments fanned by clear manifestations of nepotism and sectionalism in the running of government business.
At the worst receiving end are the people of the South East. The result is that although Biafra agitation has been there since the current democratic dispensation, never have the groups- the Independent People of Biafra (IPOD), Movement for the Actualisation of the Sovereign State of Biafra (MASSOB), Biafra Independent Movement (IBM), and Niger Delta militants been so popular among the people as they are today.
Although government is quick to profile these groups as enemies of Nigerian unity, we know that the real enemies of our unity are those who, by their brash actions, fan the embers of alienation, disenchantment, frustration, disconnection, and loss of faith in the Nigerian project.
They are the people, who swiftly arrested, paraded, and arraigned the people of Ile-Ife and their traditional rulers, but would on the other hand drop charges against the suspected killers of harmless Agbahime in Kano. They are the people who are very quick to detain and arraign indigenes who challenge marauding herdsmen who destroy their farmlands, maim their brothers, rape their wives and sisters, and kill at the slightest or no provocation, but never been able to tame the herdsmen and their orgies of bloodshed and plundering.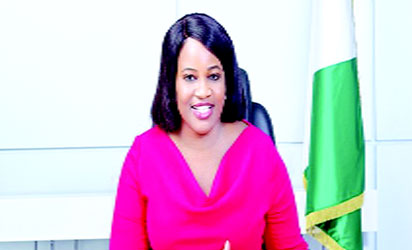 They are those who violate the legal valves like the Federal Character Principle enunciated by Section 14 of the 1999 Constitution that should keep Nigerian unity when it does not serve their interest and invoke it when it does. They are those who would invoke the principle to offer admission into the so-called Unity Schools to a male candidate from a part of the country who scored just 2 marks out of 200 and deny his counterpart from another part who scored 120 marks, but turn blind eyes to it in the distribution of political and federal appointments.
They are those who outrage the nation by recruiting, in one fell swoop, 51 persons from Katsina State, 25 from Kano, and 24 from Kaduna, into the Department of State Security (DSS) whereas southern states, such as Delta, Rivers, Akwa Ibom, Lagos, Ondo, and Abia got 8, 7, 5, 7, 9, and 7, respectively. Ironically, Katsina came 33rd in the 2016 West African Examination Council (WAEC) Senior Secondary School Certificate Examination.
Those who destroy our unity are those who not only masterminded the unwarranted removal of the Director-General of National Pension Commission, PENCOM, Mrs. Chinelo Anohu-Amazu (South East) from office but also try to replace her with Alhaji Aliyu Dikko from Kaduna State in North West in clear breach of the constitution.
Section 21(2) of Pension Reform Act 2014 clearly states that "In the event of a vacancy, the President shall appoint a replacement from the geo-political zone of the immediate past member that vacated office to complete the remaining tenure."
Mohammad K. Ahmad, Mrs. Chinelo's predecessor, was appointed by Olusegun Obasanjo, a southerner, was untouched during Musa Yar'Adua's short spell and retained by Goodluck Jonathan, another southerner. This is essentially because PENCOM is a statutory and special agency that needs stability to build and sustain confidence of stakeholders as well as jealously guard the pension funds.
Talking about pension funds, the Anohu-Amazu leadership grew the pension funds from N2.9 trillion to more than N6.5 in a little less than three years. In fact, she served on the Presidential Committee that reformed the pension industry and produced the Pension Reform Bill, which translated to the Pension Reform Act 2004. She was the pioneer Commission Secretary and Legal Adviser. In other words, she has been part of the new-look of the pension industry from scratch. Her knowledge, experience, and competence in the industry showed in the transformations, innovations, strict regulations, and international buy-ins, which she brought to bear on the industry.
Her performance was so convincing that even the hard-to-please labour (Trade Union Congress) appreciated her with the "Excellent, Visionary, and Emphatic Leader Award" just last year, while she also bagged the Sun Newspaper Pubic Service Award, 2015. In fact, media reports show that the presidency, in her removal letter, acknowledged that she performed.
Unfortunately, all she gets for her 16 years of hard work and sacrifice in building the Nigerian pension industry is unceremonious removal for reasons that are everything, but patriotic. Worst of all, they desecrated and disregarded the clear provisions of Section 21(2) of the Pension Reform Act by appointing Aliyu Dikko from Kaduna, thereby unabashedly robbing the South East to pay North West.
Ironically, while she was denied even a tenure, the cabal in the presidency has, for the second time, extended the tenure of the embattled Permanent Secretary in the Federal Ministry of Education, Mrs. Jamila Shu'ara, to 2018 contrary to civil service rule and despite the House of Representatives stand that she refunds all the emoluments received in the controversial first extension, which Members declared as illegal.
Excerpts of the extension letter dated 29th March 2017 reads: "This is to inform you that His Excellency, President Muhammadu Buhari, GCFR, in line with the provisions of Section 171 (2) (d) of the 1999 Constitution of the Federal Republic of Nigeria, vide letter reference No. SH/COS/100/A/1541, extended your retirement period by one (1) year with effect from February 17, 2017.
"Consequent upon this, your emoluments and other conditions of service will remain sustained up to 16th February 2018 in a special dispensation, which should not be cited as policy".
According to Ellie Wiesel, Romanian-born American Jewish writer, political activist, professor, Nobel Laureate and Holocaust survivor, "There may be times when we are powerless to prevent injustice, but there must never be a time when we fail to protest". Nobel Laureate, Wole Soyinka condemned the excesses of herdsmen and government's worrisome silence and kid gloves towards them when they invaded his compound.
The post PENCOM : Robbing South East to Pay North West appeared first on Vanguard News.