Cristiano Ronaldo's fame appears to know no bounds as it seems as though he is as dominant off the field as he is on it! On Tuesday, the Ballon d'Or holder fired Real Madrid to within a whisker of the Champions League final, grabbing a hat-trick in a 3-0 victory over Atletico at the Bernabeu, and by Thursday he had created Instagram history.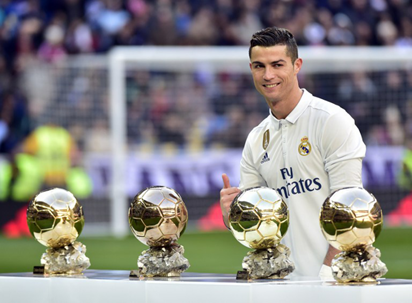 Ronaldo has become the first sportsperson to his 100 million followers on the social media platform, leaving the likes of rival Lionel Messi, who has 70.8m followers, in his wake. The Portuguese superstar is a regular user of the social network and frequently displays pictures of him playing in his most recent fixtures, attracting millions of likes every time.
Indeed, Ronaldo has made 1,786 posts at the time of writing, equating to roughly 55,000 new followers for each one he makes.
Footballers dominate the top-followed athletes on Instagram, with Neymar and Messi next on the list
The post Ronaldo hits 100 million followers on Instagram appeared first on Vanguard News.