By Henry Umoru
ABUJA— THE Senate has concluded arrangement to facilitate private sector funding for the rehabilitation of Lagos-Ibadan Expressway in two years.
Vanguard gathered, yesterday, that Senate President, Dr Bukola Saraki, led the Senate to facilitate the process.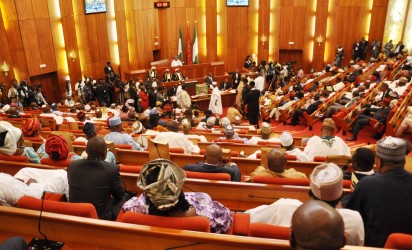 A source said:  "Major parties with interests on policy, funding and concession, as well as contractors currently engaged on the highway have agreed on major issues that will encourage private sector involvement in developing basic national infrastructure and alternative funding as vital input into developing national assets.
"This development will ensure that public funds that will be devoted to this vital national asset will be freed to be utilized on other federal highway across the country."
According to the source, the arrangement will also guarantee that the highway is completed within the next two years, a major goal of the President Muhammadu Buhari administration.
The source said Saraki believed "that    successful public asset management and private funding collaboration will further signal the capacity of the Nigerian economy to attract and expand the scope of private sector involvement in developing vital infrastructure."
The post Senate seals private sector funding for Lagos-Ibadan expressway appeared first on Vanguard News.