…says diversity strengthens, sustains Nigeria's unity
By Gabriel Ewepu
ABUJA– THE Nation 1st Foundation (NFF), yesterday, charged socio-political organisations across the country to promote national interest instead of overheating the polity with agitations that raise unnecessary tension.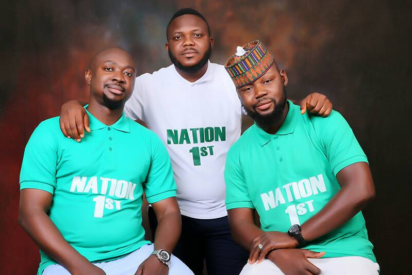 The charge was made by the National Coordinator, NFF, Onianwa Elidad, while assessing the speeches and agitations from some socio-political groups that have brought about more disaffection among the various tribes and geopolitical zones in the country.
Elidad said when such organisations jettison national interest at the detriment of the people and their future indicates self-interest and relevance based on unwarranted ego without considering the consequences of such statements.
He said: "We in Nation 1st Foundation (NFF) put Nigeria and Nigerians as above our personal interest, and including all other Nigerians, no matter highly placed they are.
"We have decided to stand with the masses, and stand to condemn anybody, group, organisation, region, religion, party, and others whose actions, activities and moves are against national interest.
"Our vision, mission and movement is to re-enact the dreams of the founding fathers of our nation and to instil the tent of nation first before any other ambition.
"We want to make it clear to all socio-political groups based on religion, politics and beliefs that Nigeria's interest must be promoted and protected no matter what.
"It is also imperative to state that Nigeria and Nigerians are inseparable, therefore should be upheld above individual interest. It is not good for socio-political or socio-cultural groups to be used by some selfish politicians, religious and tribal leaders to promote disunity and disaffection in the country."
He further stated that now it has become important for the various non governmental organisations to embark on the mission to propagate messages and sensitisations that would promote peace, justice, and unity.
In similar vein, the National Secretary, NFF, Adekunle John, acknowledged and stressed that Nigeria's unity has been strengthened and sustained by her diversity over the years.
"It is important to make it here at this point that every tribe, ethnic group, region, and individuals are important, and nobody is a slave or servant to the other. Rather we are to complement each other and consolidate on our diversity instead to allow persons and groups that not mean well for the future of this country to push and hit the heads of youth to favour their personal interest.
"We the young people should wise up because when the trouble gets heated by these people who are beating drums of hate and calling for violence they would leave the country with their families in seconds. Let us continue to uphold our unity", John stated.
In his advice, the National Public Relations Officer, Mohammed Ali, cautioned that the leaders when talking about the way out of the issues of threat to national unity the youth should be carried along and made to participate actively, because they will be the ones those who are against national interest would use to promote their interest.
"We want well meaning leaders demonstrate patriotism by putting nation first and also to involve and engage the youth in discussing how to preserve and protect national unity.
"We advice that they should be carried along because those against national interest could use them to achieve their own interest at the detriment of other Nigerians", Ali said.
The post Foundation charges socio-political organisations to promote national interest appeared first on Vanguard News.