By Sola Ogundipe
IN the wake of series of controversies trailing the National Health Insurance Scheme,  NHIS,  Health Management Organisations, HMOs under the aegis of the umbrella body for HMOs in the country – the Health & Managed Care Association of Nigeria, HMCAN –  have urged the Federal government to urgently inaugurate the Governing Council of the Agency.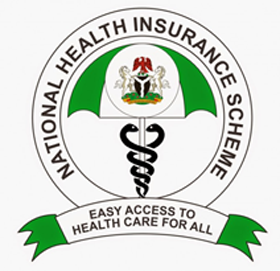 Government has also been tasked to  standardise the process of recruitment and appointment of the leadership of the Agency, and ensure that it acts as a regulatory body for health insurance, rather than a financing body for the Scheme.
Making these and other recommendations in Lagos, the National Publicity Secretary of the  Association, Dr Lekan Ewenla, said as a short term solution, inauguration of the  Governing Council of the NHIS "would enable proper policy formulation implementation, checks and balance and to ensure that the Agency works within the dictates of the law."
In a presentation entitled: "Six Fundamental Solutions for the Growth of Health Insurance and Attainment of Universal Health Coverage in Nigeria",  Ewenla said under  the standard component of the solutions, "HMOs and the NHIS should be involved in testing and confirming the intellectual capability and compatibility of whoever is coming to regulate the scheme to ensure that  round pegs are fixed into round holes."
Under the medium term solution, Ewenla noted: "As stated by the HMCAN in 2005, the implementation of a robust in software and platform should be done by the NHIS and the HMOS for seamless Co ordination and Monitoring of all necessary disbursement by the HMOs.
For the long term, Ewenla called for review of the existing law, Act 35 of 1999, seeking that  change the name of the NHIS to NHIC, in order to act strictly as a regulation Agency.
"The health insurance scheme should be mandatory for all Nigerians and Federal Government should create a National Health Fund agency to handle the managing of public sector health insurance scheme with other schemes, such as that for vulnerable groups."
The NHIS was  established under Act 35 of 1999 by the Federal Government of Nigeria,  is aimed at providing easy access to healthcare for all Nigerians at an affordable cost through various prepayment systems.
The post HMOs task FG on revamping of NHIS appeared first on Vanguard News.