Antonio Conte has heaped praises on Tottenham's striker, Harry Kane while also revealing that if given the chance to buy he will go straight for the English man.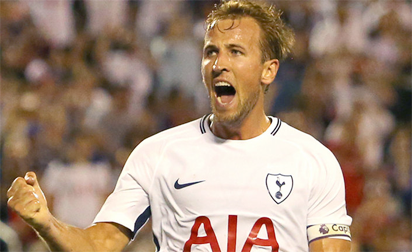 The league champions who are on tour in Singapore have just Alvaro Morata and Mitchy Bashuayi upfront with Diego Costa getting set to leave the side.
With Chelsea involved in more competitions than they were last season, Conte sees the need to bring in more players to enable his side have a successful title defence and Kane who bagged 29 league goals last season seems to have caught the Italian's eyes..
"For me Kane is one of the best strikers in the world. If I had to pick a tip to buy, I would go straight on him, Conte said.
"We are talking about a full-bodied, strong physical, technically good, skillful in ball-free movements, a wrestler, strong in the head, and knowing how to strike with both feet. Really, he is a full player, one of the best strikers in the world.
"Unfortunately, One like him would cost you well over 100 million. At least. And when a player costs so much money, for me it means that everyone is worth it. "
The post If given the chance, I will sign Kane- Conte appeared first on Vanguard News.