The Ekiti State Governor, Ayodele Fayose Tuesday had a tete-a-tete with soldiers at the Ikere border where he told them how he ran way Nigerian Army training.
According to a post on Facebook by one of the governor's media aide, Fayose was said to narrated how he ran away from the Mogadishu Barrack when he could no longer endure the rigours of Nigerian Army training.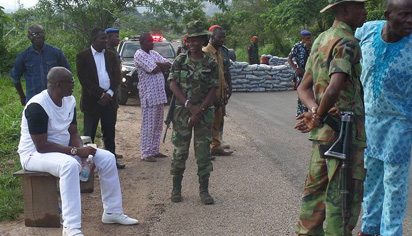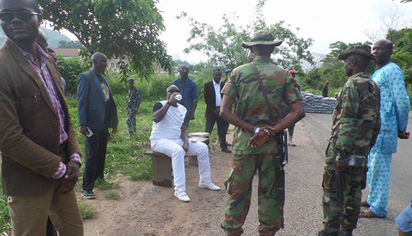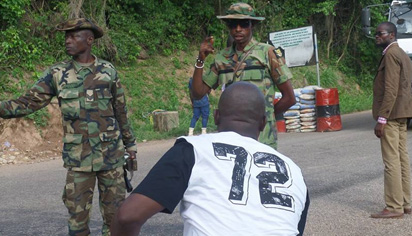 The post Photos: Fayose tells soldiers how he ran way from Nigerian Army training appeared first on Vanguard News.