By Sofowora Oladapo
For want of a better description, Rotimi Ajanaku is a misunderstood man. Like a proverbial cat with nine lives, despite several shots fired at his breath, Rotimi keeps resurfacing stronger. With the sobriquet 'Don Dino' in the social radar,  he means different things to different people. Close allies define him as a free giver as he is always willing to extend helping hands to others.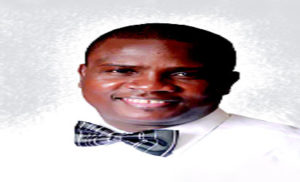 Rotimi has a thriving business that cut across hospitality, transportation, oil and gas, agriculture and real estate. He delved into the murky waters of politics in Oyo state where he contested but lost out at the party primaries. Rotimi is from the Ajanaku dynasty in Lagos Island 'Oke Popo'. He was born and bred in Ibadan where he spent his growing days.
Dandy Rotimi spares no cost in giving himself a nice treat. He went off the social radar for a while and rumours peddlers said he had gone broke, hence he had to keep a low profile. Unknown to many, Rotimi quietly jetted to the U.K for a three-month leadership course at the University of Cambridge.  Don Dino is back to the social radar to reclaim his top spot. He has been spotted lately at different societal gatherings and events. As the next general election gets closer, a source close to the business mogul disclosed that he might be contesting for a political office in his paternal hometown in Lagos.
The post Rotimi Ajanaku's giant strides appeared first on Vanguard News.