The US House of Representatives voted overwhelmingly Tuesday to impose tough new sanctions on Russia, Iran and North Korea, a move that will antagonize the Kremlin as well as European nations fearing economic ramifications.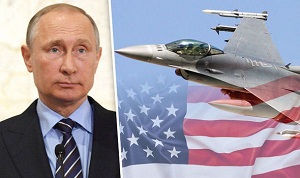 The bill, which passed 419 to three, is a sanctions package that "tightens the screws on our most dangerous adversaries in order to keep Americans safe," House Speaker Paul Ryan said after the vote.
The measure now heads to the Senate, where there is support for sanctions but debate about whether to include penalties on North Korea.
The post US House passes sanctions against Russia, Iran, NKorea appeared first on Vanguard News.