By Demola Akinyemi
ILORIN—Kwara State governor, Dr Abdulfatah Ahmed, has approved the release of N937, 572, 974.09 to contractors handling infrastructural projects across the state.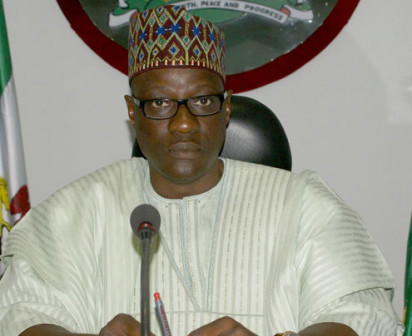 The amount represents the third quarter payment under the Kwara Infrastructure Development (IF-K) payment grid for completed, ongoing and new projects.
News of the approval was contained in a statement issued yesterday by the State Commissioner for Finance, Alhaji Demola Banu, who stated that the payment would be made to the contractors in September.
Banu, who noted that the release of the funds was to ensure that the ongoing projects and new projects were completed on schedule, added that the money would also cover payment for some completed projects.
He listed some of the beneficiary projects to include construction of Arandun-Rore Ipetu road, Ilesha-Baruba-Gwanara road, Share-Oke Ode road (sections 1 & 2), Arobadi-Megida road, Offa-Ira road, Ilala bridge, Erin Ile-Ilemona road, College of Engineering Building (Phase 1) and construction of Oko Idofin-Odo Ase road.
Others are rehabilitation of Egbejila road, Ilorin,  Oke-Opin township road and others.
Anilelerin-Ita Erin road, Offa, Old Garage Central Mosque Mission road, Agbabiaka road, Gaa Akanbi Ilorin, Offa-Ipee road, Ilorin water supply and reticulation network, channelization network of Ita-Alamu village as well as the ongoing repositioning of the state-owned media houses.
The commissioner revealed that after all the scheduled payments for September were made, eight additional projects would have been fully paid and dropped off the IF-K payment grid.
The post Ahmed approves release of N937m to contractors appeared first on Vanguard News.