IF there is anything that is definite, if there is anything that is true, if there is anything that is sure and sacrosanct, it is the promise of God.
Every promise of God is a done deal because He never changes neither does His word changes. As the promise comes, so also it is unfalteringly redeemed and can never be changed.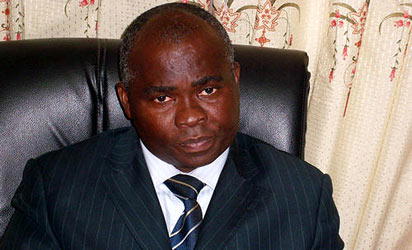 When King Solomon came to the knowledge of the reality of the above attribute of God in his life, he excitedly exclaimed, "And the LORD hath performed his word that he spake, and I am risen up in the room of David my father, and sit on the throne of Israel, as the LORD promised, and have built an house for the name of the LORD God of Israel.
Blessed be the LORD, that hath given rest unto his people Israel, according to all that he promised: there hath not failed one word of all his good promise, which he promised by the hand of Moses his servant." (I Kings 8:20,56).
Having the knowledge of the promises of God and laying claim to them was one of those qualities that distinguishes King Solomon as an outstanding wise man in his generation and even till date. God has made so many promises to mankind which are scattered all over the scriptures.
The old and new testaments are replete with the promises of God and these promises are sure for all those who lay claim to them for we know God cannot change. Once God has spoken He shall surely bring it to accomplishment. Acts 2:39 says: "For the promise is unto you, and to your children, and to all that are afar off, even as many as the Lord our God shall call".
What He did for them in time past He will also do for us even in this generation. Yes, He will do it again for He is well able.
GOD'S PROMISES AND THE FACT THAT THEY BELONG TO US
Many promises abound in the Bible which God has made and fulfilled to mankind. These promises cover all areas and facets of lives. God promised King David in I Kings 8:20 that He was going to raise a seed for him that would sit on his throne; Solomon sat on that throne in fulfillment of this promise.
Another God's promise that was fulfilled in the life of Solomon was the promise to give him wisdom. I Kings 5:12(a) says, "And the LORD gave Solomon wisdom, as he promised him".
And up till date no human wisdom has equaled that of Solomon. What of the case of Sarah where all hope was lost and yet God proved the efficacy of His promise. We all know it was clinically impossible for Sarah to conceive at old age the promise was fulfilled and that showed that the promise of God is without doubt. The Scripture says: "And the LORD visited Sarah as he had said, and the LORD did unto Sarah as he had spoken.
For Sarah conceived, and bare Abraham a son in his old age, at the set time of which God had spoken to him". (Genesis 21:1-2) Sarah had a son at the age of 90 years in fulfillment of God's promise. You know also that God promised the coming of Jesus Christ to redeem the world and all the clandestine plans by the enemies to distort the plan proved abortive as nobody or anything can thwart the God's pan. I believe that you can testify that God has fulfilled this promise.
Brethren, the promises of God are so numerous, in fact they are more than 8,000 in number and they provide answers to both your physical and spiritual problems. All the promises written from Genesis to Revelation are promises that are meant for you to claim so that it shall be well with you and your family. I therefore urge you to search for these enduring promises and lay claim to them so that it shall be well with you in Jesus name.
Are you in need of salvation, deli-verance, a wife/husband, child, wealth, healings, promotion, employment and etc, Phillipians 4:19 says, "But my God shall supply all your need according to his riches in glory by Christ Jesus".
All your needs are covered by the above Scriptural passage. God will supply all your wants when you are in circumstances of necessity. The Creator of all things says that He will supply all your needs and we know that His promise shall surely be fulfilled. Many people, who have laid claim to this biblical passage, have testimonies to their credit.
This is because the promise is not meant for any particular race, country, town, family or person but to all who will lay claim to it regardless of status or race, for God has inexhaustible ability to supply all the wants of the people He created. God promises covered all your needs.
The Lord has promised to save, protect, deliver, provide, empower, preserve, fight the battle for you and give you victory.
The enemies may be fighting but the Lord has promised that they will never prevail against you. He will deliver you, day and night, for He will keep His promises. He has never failed in His word of promise. Jeremiah 1:12 says: "Then said the LORD unto me, Thou hast well seen: for I will hasten my word to perform it". Brethren, heaven and earth shall pass away but the word of God shall never pass away.
Why are you troubled and worried when the promise is there for you to claim so that it shall be well for you and your family. What is that danger that is hulking at your business or family? The Lord says that it is good that you have seen it but His promises will take care of it, for He is at alert and very active, watching over His promises to ensure they are fulfilled. Romans 10:13 says: "For whosoever shall call upon the name of the Lord shall be saved".
If you will call upon the name of Jesus even now, salvation will be given to you. There is no difference among men about the terms of salvation; salvation is the same to all. God has through Christ opened to all the same path to life. Exodus 15:26 says: "And said, If thou wilt diligently hearken to the voice of the LORD thy God, and wilt do that which is right in his sight, and wilt give ear to his commandments, and keep all his statutes, I will put none of these disea-ses upon thee, which I have brought upon the Egyptians: for I am the LORD that healeth thee".
This promise is as valid as it was at the time it was spoken. If anyone keeps the word of God and obeys Him totally, as He promised, such a person will never be sick and if by any means the person becomes sick, God's intervention will heal him. God has promised to protect and preserve you. What you need to do in any situation is to remind Him of all these promises for He watches over His words to bring them to accomplishment.
The post As God Promised (1) – Mouka Lazarus appeared first on Vanguard News.