Minna – The Federal Polytechnic, Bida in Niger, said on Monday it would start running degree programmes in affiliation with the Federal University of Technology, (FUT) Minna by October.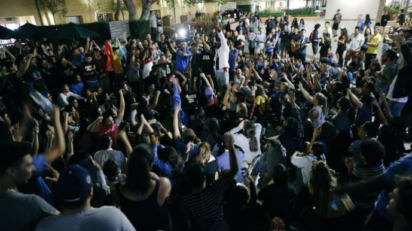 The polytechnic began operations in 1977 following the decision of the Federal Government to move the Federal College of Technology, Kano to Bida.
The institution has Prof. J. W. Brooks, a Canadian, as the pioneer principal following the approval of his appointment by the Federal Government on Sept. 5, 1977.
The Bida College of Technology as it was called then, commenced first academic session in April 1978 with 211 students and a staff strength of 11 senior and 33 junior members of staff.
This was announced in a statement by Ibrahim Ahmed, Senior Special Assistant on Media to Dr Abubakar Dzukogi, Rector of the polytechnic in Minna.
According to the statement, a Memorandum of Understanding, (MOU) has recently been signed by both institutions.
Prof. Musbau Akanji, Vice Chancellor of the Federal University of Technology, Minna, said that following the signing of the MoU, the university would apply to the National University Commission (NUC) to admit students for undergraduate degrees in specific course by October.
"We are happy that this is happening now and expressed the hope that the polytechnic would make adequate preparations in anticipation of the NUC approval.
He said the essence of the affiliation was to open opportunity for the members of the general public who desired university degree.
He explained that only six technology-related courses were approved for the first phase of the affiliation, adding that more courses would be added in due course.
He listed the courses to include Mechanical Engineering, Electrical Engineering, Civil Engineering, Urban and Regional Engineering, Building Technology and Quantity Surveying.
Responding, Dzukogi thanked the university for its cooperation and promised to speed up preparations to avoid any hitches during the NUC visit.
Earlier in the build up to the signing of the MoU, the university had sent an 11-man delegate to the polytechnic to assesses the resources on ground.
The leader of the delegation and the University Director of Collaborations, Prof. Emmanuel Udensi, said that the team was satisfied with the facilities it found on ground. (NAN)
The post Bida Poly to commence degree programmes in October – Official appeared first on Vanguard News.