Lagos—Governor Akinwunmi Ambode of Lagos State, yesterday, said that the Cleaner Lagos Initiative, CLI, which is a major reform of his administration to revolutionize the solid waste management sector in line with international best practices will commence in the first week of September.
The governor, who spoke at a media workshop in Lagos to sensitize newsmen ahead of the take-off, said the initiative would not only change the solid waste management system in the state, but would also engender a sustainable, cleaner and healthier environment for Lagosians, just as he assured that the people would be better for it.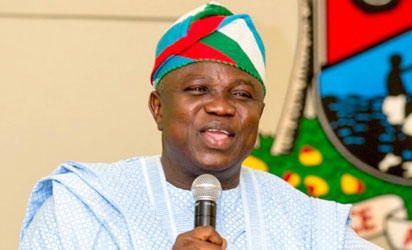 Ambode, who was represented by the Commissioner for the Environment, Dr. Babatunde Adejare, said all was now set for the eventual take off, with the passage of the Environmental Management and Protection Law 2017, the concession of residential waste collection and procession to a reputable and competent multinational Waste Services Company as well as the transformation of the erstwhile Kick Against Indiscipline Brigade to a more civil Lagos State Environmental Sanitation Corps (LAGESC).
The governor said in the interim, a temporary intervention programme tagged "Operation Deep Clean", was already on going with a mandate to evacuate solid waste from dark spots and major locations across the State, urging Lagosians to cultivate the habit of bagging their waste properly.
"We are going to start the CLI by first week in September and by the grace of God Lagosians would see how we intends to clean Lagos and make it a more beautiful and liveable environment for us.
"In the meantime, we have thrown up and intervention programme that the Ministry of the Environment, LAWMA and Visionscape is doing called 'Operation Deep Clean'. The three of them have combined together and are doing this intervention programme supported by our PSP team and even we have started using open trucks for them just to make sure that we don't have refuse so much on our road.''
The post Cleaner Lagos Initiative takes off next month — AMBODE appeared first on Vanguard News.