Sports Minister, Solomon Dalung has approved the payment of a $100- a -day allowance to the athletes participating at the IAAF World Championships, which ends today in London after 14 days of exciting competition despite not providing funds for their preparation.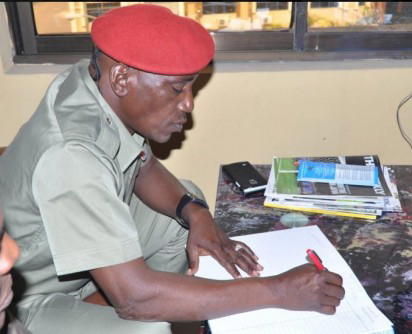 Dalung at the presentation of the funds to athletes stated that the payment was meant to boost the performances of the athletes even as the chances of Nigeria winning a medal has narrowed down to the women 4x400m relay.
"We will continue to support our sports men and women and pay them all their entitlements.
"Again we have paid the athletes all their allowances as a responsibility and to encourage them.
"These athletes are our pride irrespective of their performance.
"We have settled all their camp allowances today and that will also ginger them to good performances in the remaining events."
Athletics Federation of Nigeria president,  Ibrahim Shehu Gusau stated that the payment will boost the morale for the athletes for the final event.
"I want to thank the Minister, Barrister Solomon Dalung for his kind gesture.
"The athletes' morale has received a boost with the payment of their camp allowances.
"This payment, I believe, will lift the athletes' spirit in time for the relays where we are expecting a respectable result by our athletes."
The post Dalung showers dollars on Nigerian athletes appeared first on Vanguard News.