By Charles Kumolu
The Director General of the Debt Management Office, DMO, Ms. Patience Oniha, has tasked the media on the need to inform Nigerians about the management of Nigeria's debt stock and government's drive towards infrastructural development.
Oniha, who said this in Lagos at an interactive session with senior editors, said the DMO would continue to carry the media along on Nigeria's debt management.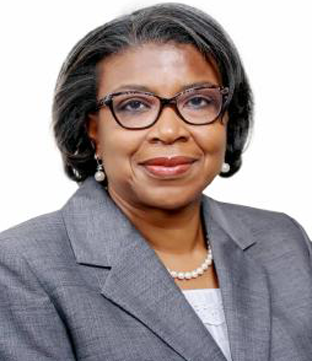 The new DMO boss also said her leadership "will focus on loan repayment and loan utilisation to ensure proper implementation of Nigeria's budget."
She said: "For many years, the government had operated a deficit budget aimed at stimulating economic growth because the revenue was less than expenditure.  DMO will support the government to bridge the gap between revenue and expenditure."
On why the federal government has continued to raise capital from the market, she explained that the focus on capital projects was a deliberate strategy to turn around the economy and boost infrastructural development.
Taking questions on why the government was going to refinance Treasury Bill stock with a proposed $3 billion foreign loan, the DMO boss said: "The Treasury Bill notice is in the public domain. Treasury bills are issued for a tenor of 364 days' maximum and the discount rate is about 18% to the government. When you compare that to the rate of six to seven percent in the international market you realize straight away that there is a huge saving of 11 to 12 percent which is what we are trying to take advantage of.
"It is not a new borrowing so it is not going to increase our debt stock. It is simply converting some of our Naira debts to US dollars at a longer tenor and at a lower cost."
Remember the point that I made of the benefits of doing that is longer tenor and cheaper rate. By the time that borrowing in U.S dollars is due for repayment, several of the initiatives and policies of government would have materialized so you are not looking at repaying in one or two years. The Naira is either stronger at exchange rate or at best remain at the level we have now."
The post DMO tasks media on debt management appeared first on Vanguard News.