By Bilesanmi Olalekan
The Managing Director of Multichoice Nigeria, Mr. John Ugbe, in this interview, speaks on the opportunities open to the foremost pay-TV company and the challenges of operating in an economy in recession like Nigeria's.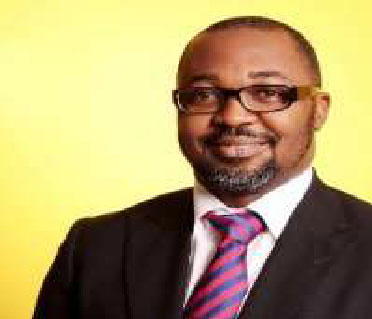 It has been six years since you took over at Multichoice Nigeria. How has it been running the company?
As it is with every business, there are challenges, but Nigeria is a very dynamic country. So, being a Nigerian is helpful. But I think the principle of business is the same everywhere, you only have to adapt to your environment and try to provide the best service.
How has the economic recession impacted on your business?
Obviously the impact of the scarcity of foreign exchange has been very big on our business because we have a lot of foreign costs: satellite cost, content cost that come in United States dollars, cost of importing equipment and so on and so forth. These have quite an impact on our operations. But we have tried as much as possible to absorb some of the costs and continued to provide excellent service to our customers by adding new contents. We have also had to re-jig our services. We have been investing because we believe that, on the long run, the economy should fix.
It is no secret that in the business of media entertainment, content is crucial even as the cost continues to rise. This means that we pay a lot. And it is no secret that the movement of the dollar against the naira, officially, has increased; unofficially, it is even more than what it was two years ago, which means the cost of our business had doubled over a two-year-period.
And the fact that the exchange has doubled doesn't mean the salaries of our subscribers have increased and that is why we refused to do price increase until after a year. Inflation has been double digits, 16 to 17% in the last few years. We try to re-jig the business and continue to provide excellent service with minimal 5% increase last year and keep in touch with whatever is happening in the market.
The annual boxing competition is yet to hold this year. How soon are we expecting the competition?
It will hold in the next two months. It is probably going to be bigger. After each competition, we always go back to the drawing board so that we can plan something bigger. I believe we are coming with a much bigger competition this year.
Going back to content, what is the rationale behind your company's acquisition of the rights to WWW, the wrestling championship?
Like I said earlier, we are not fixed on one thing. We will continue to improve and add content and it reflects in the number of channels we have. In the last two weeks, we have been showing a lot athletics, some of it live and we look forward to seeing like- minds locally coming in and sponsoring athletics so that we can build the sport. In our glorious days in athletics, we had three out of the eight people in the finals of the Olympics 100 meters race.
Wrestling was also very popular in Nigeria; as a kid, I remember that American wrestlers used to tour Nigeria, the likes of Mighty Igor. So, we are saying why not a Nigerian in the WWWE? The same way we have been showing international boxing matches, we look forward to showing live wrestling matches. It is not for profit; it is an opportunity to see how we can develop the game in the country. Those people who used to tour Nigeria, maybe we can get that happening again, maybe some of our young ones will be inspired to take to wrestling. We will be showing WWW live as it is happening in the US.
Are we seeing the Floyd Mayweather versus Conor McGregor fight?
Absolutely, please mark that date so that you would see when real boxing takes place.
What has been the impact since your company introduced the Igbo Movie Channel on Africa Magic? Is there a mechanism in place to measure the impact of such intervention?
One of the ways to measure the impact is through the number of contents that we have and that tells you that there are so many producers out there. Again, if you look at the awards and the movies that were nominated, you will see a great improvement over the years; and what this means is that there are more people trying to outdo themselves.
A report by the Nigerian Economic Summit Group Business Confidence Monitor indicated optimism in the Nigerian economy despite the recession and the many challenges that businesses operating in the country are facing. Do you share such optimism?
We are Multichoice Nigeria; we have nowhere to go. So we are very optimistic about the Nigeria economy. The economy appears to be stabilizing, inflation is not moving up anymore and the economy is beginning to record positive growth.
The price of oil is a bit stable and we are back to exporting oil while the budget is ready and government is implementing it. However, even with that optimism, we have to do business in an unusual way, we have to stabilize, grow, take baby steps and hope that these indices continue to grow over time, and there is no big shock to the system again.
As part of government effort to improve the ease of doing business in the country, a presidential committee to that effect has been inaugurated. Has your sector been impacted by the committee's work in any way?
I think it's quite early in the day for that but we've seen quite a number of changes. It is as simple as even traveling through the airports, it's a lot easier now, and a lot of multiple checks have been removed. We're quite optimistic that if the changes continue, we will see more improvement on the ease of doing business and a lot of companies that want to come in and do business here will probably take that into consideration. Of course you will agree with me that the more foreign investments we get into the country, the more the benefits.
You talked about your company's optimism in the Nigerian economy and insinuated that the company is a Nigerian company that is here for the long haul; in concrete terms, what new investment is your company planning to demonstrate that confidence in the economy?
It is continuous investments from us. I think it is also important to say that a lot of times we invest, it is not from the profit taking point of view; a lot of the investments come in form of interventions.
For instance, when we re-started boxing, it wasn't getting sponsorship but we still went ahead and things have since been getting better; we've been able to attract other sponsors into it; we've also attracted viewership.
When we started the boxing fiesta in 2014, the indoor sports hall at the National Stadium, Lagos had not been used for any sporting event for a long time outside of the Basket Ball League that we were holding there and I know what we went through trying to just clean the place and get it ready for boxing; by the last boxing event that we had there before we went took it to Ibadan, the place was packed full with boxing fans.
We had Joe Lasisi and Jeremiah Okorodudu in attendance, sitting beside each other, remembering their old bout when they had their rivalry. They said the place has never been this filled for a boxing bout in a long time. That is part of our investments and we will continue to generate interest in boxing and other sports.
Besides, we want to continue to create jobs in the country and I think entertainment and sports hold very big opportunities for us to do that.
When people watch a movie or a series, they tend to think of actors and actresses, but that's probably the smallest set of people in the production; if you talk of a series or a movie, you have the set designers, the costumiers, people that make clothes, make-up artistes and the likes. There is an entire spectrum of jobs that are available from just one movie and we need to understand that and see how we can ensure that we create those jobs. I think the US has done that very well and have been able to create a very big employment out of entertainment and sports.
Should your customers expect a price hike now that you have added more contents?
In the past, we didn't add channels and increase tariff. It has never been the company's business model, it is an aggregate service, and that takes me back to investment in the local market. We believe in our movies, entertainment generally.
That is the model of the business for the future. We pioneered the African Magic channels which are very popular not just in Nigeria but also around the continent and the world. Why? We believe in our stories. We need to rely on our own stories; we can't continue to rely on people to tell our stories. We also believe there is a lot of creativity and big opportunities in doing so.
We needed someone to believe in the investment and the growth of our entertainment and that is why the contribution of the entertainment sector to the nation's GDP has risen from nothing to about 13%. And we believe the opportunities in that sector are even a lot more than that. However, it will take collective investment. It is not just putting in money; there is a lot of capacity building, equipment, studios. We have built lot of studios locally. First of all, you need to have a market in place, and then you will have willing buyers and sellers.
When we introduced the African Magic Igbo, there was that question but gradually you have had a lot of people investing in Igbo movie making. Our business is over a long period, not a business that you start today and take profit tomorrow. We always look ahead. We have been in the country for 24 years. There are very few companies in Nigeria that have been here for that long. So, we would continue to improve in terms of content while trying to minimize cost.
The world is moving in the direction of Digital Television Broadcasting but it appears Nigeria is slow in joining the train …
Digital is a very popular word for us, because DSTV itself is digital. We pioneered digital television in this country. Africa was the second continent, the second operator in the word to launch digital television, even before America and Europe.
I think we are contributing our quota. First, we introduced digital on satellite and then digital on terrestrial with GOTV offering which is what our sister company offers. We pioneered digital because we understand digital and, to a large extent, there is digital TV in Nigeria. Of course, the regulators and government would make statement on how much digitalisation we have achieved as a country.
Another issue that has continued to trail your service has to do with the problem of signal degeneration during bad weather conditions. Critics insist that this does not happen in other markets and expect that your company would have found a lasting solution.
Any satellite communication, be it C-Band which was the big dish or the Ku-Band which is the small dish, the signal can be interrupted. It happens everywhere in the world.
It's like your car being taking for repairs with the mechanic. If you are in Lagos, for instance, where the wind is very strong, there is tendency for the dish to fall out of line.
However, it will continue to work but if you check the signal strength, it would be fluctuating; it could be 50% signal strength. What actually interrupts signal is cloud, thick cloud; you have interruption just before it begins to rain.
But what we have always canvassed is that from time to time people should call in our certified installers to come in and carry out a check on their dishes, the same way that people talk their cars for servicing periodically.
Your organisation is big in sports especially in the acquisition of major European football leagues; would you say football is the mainstay of the company?
We don't really emphasize on football because it is just one of the many rights we acquired. There was a time we didn't have access to these rights and business was moving on just fine. Our business is not built around one property which was why when we were talking about investments in movies and studios; I didn't bother to mention football. We tried to bring in the best as much as we can. Maybe we are not even looking at the positive perspective of bringing these rights to the country. There is a lot that we can learn from these rights. At a time, we had partnership with the Nigerian Football League and we brought the league to the viewing public and everyone agreed that it was good. This was the same thing that we did with the Nigerian Basketball League, not only did we sponsor it, we also televised it.
I think we don't even usually see the effects of such rights, apart from watching the games on television. Did you know that shortly after putting the basketball league on television, Nigeria qualified twice in a row for the Olympic Games?  Apart from that, did you know we also beat Angola for the first time? This happened essentially because the boys were able to play regularly. It is the same thing we did with boxing.
Q: The talk about pay per view just won't go away even after so much explanation from you and your company. However, the new twist is whether pay as you watch is feasible in Nigeria.
A: Would you rather pay your subscription and then pay extra for the Mayweather fight or rather have it as part of your subscription? The promoters of Mayweather are doing a great job in promoting the fight. The fight would be on pay per view in the US. And in addition to their television subscription, they will pay to watch that fight. The channel for the fight will be opened for the match and, after the match, it would be shut down.  The last time Floyd Mayweather fought Manny Pacquiao, the pay per view subscription was about 100 dollars. If you change it to naira it is about N31, 000.
That is why we try to educate people that our business model does not allow for pay as you watch in Nigeria. The way you buy content is not for me to come to you with your movie and say I will take your movie and I will put it on between 8 and 10 pm then I will count how many people are watching and then, I will pay you based on this number of people. That is not how it works. If you are content supplier, you will not agree to sell your movie that way.
Again, the satellite is one way communication. On satellite, your decoder never talks. It is not telephone. We have no way of knowing if your decoder is on at home or not. With the phone, I can tell if you have picked your call. But with decoder, it receives, it does not transmit.
Check how many movies there on the channels and imagine what it actually takes to create one channel on the platform. So, the business model is very different. And it is like that everywhere in the world. It is easy to argue about the volume of subscribers we have.  But how about in the early days when we had 30 subscribers and more than 100 channel?
Q: What sort of partnership do you have with Nollywood
A: Nollywood is a name of an industry and we have lots of producers who are collectively known as Nollywood. We partner with a lot of producers inside Nollywood. Our sister company, African Magic has its own production, acquires or commissions. These are the three different models by which we continuously engage with the industry. We also engage in capacity-building and training. We have the biggest movie awards in Africa, the AMVCA, because, in everything, if you provide reward for excellence, people tend to work harder. So you have to create a market so that there would be opportunity for that.
Q: In what areas is your company impacting the society by way of corporate social responsibility initiatives?
A: We have been giving back to the society in different ways? One of our Corporate Social Responsibility initiatives is our partnership with the Sickle Cell Foundation. Two months ago, we had an outreach in Lagos with the foundation where tests were carried out on people at no cost. We have great passion for the sickle cell issue because, with test, you can easily detect who has it or not. Nigeria is one of the countries where it is quite endemic. So we throw our weight behind such initiatives.
We also have our school initiative. They are used as resource centers. We train teachers so that they can use video to teach their students. The discovery channels which have a lot of content for learning are there in the decoder.
The post Entertainment and sports hold big opportunities for us to create jobs – Ugbe, Multichoice MD appeared first on Vanguard News.