By Daud Olatunji
ABEOKUTA—Former President Olusegun Obasanjo has congratulated the re-elected President of Kenya, Uhuru Kenyatta.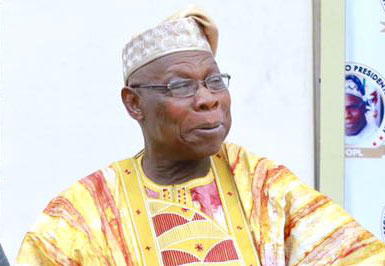 In a letter to Kenyatta dated August 12, 2017, copy which was made available to newsmen in Abeokuta yesterday, Obasanjo however suggested that for stability of democracy in the East African country, there was need for the investigation of the alleged result manipulation during the election.
Obasanjo said: "Most elections in Africa today have some elements of push and pull immediately before, during or after the elections, and the latest Kenyan election is not an exception. But such a situation rather than being seen as a challenge should be seen as an opportunity to bind the wounds and  unite a country divided by the electoral process."
He further explained that his earlier position on the anxiety of the world on the election, was premised on past violence, which trailed similar elections in the country in 2008.
According to Obasanjo: "All friends of Kenya were anxious that there should be no similar violence that followed the election in 2008. So far, so good and thanks to God. "May I crave your indulgence to suggest that for stability of democracy in Kenya and for the interest of the people of Kenya as a whole, that the allegations of manipulation of results in the process of transmission should be thoroughly investigated with  appropriate measures taken to ensure integrity of future elections, as may be necessary.
"I pray that God will give you the grace and the wisdom to continue to give Kenya the leadership it requires as a united, cohesive, stable, secure and progressive country."
The post KENYA POLLS: Obasanjo congratulates Kenyatta, suggests investigation of alleged result fraud appeared first on Vanguard News.