By Chukwudi Enekwechi
IN this era of Nigeria's economic downtown following dwindling oil revenues, one area that has the potentials to sustain the economy is the automobile industry. Some years ago, a Nigerian company INNOSON ventured into this area that many thought was impossible, or only reserved for the 'white people'.  Indeed the gallant move by the first indigenous automobile manufacturer INNOSON has been described as revolutionary, as it re-focused the government's attention to compel its ministries, departments and agencies to patronise mainly vehicles manufactured locally.
The Federal government also enunciated policies aimed at supporting the sector, and the result is the exponential growth being witnessed today. In this regard, several other companies like Nissan, Toyota, Mercedes have established their manufacturing plants in Nigeria. Of course, the attendant result is that thousands of jobs have been created for Nigerians. Additionally scarce foreign exchange has been conserved, and Nigeria will benefit from the technology transfer that is inherent in such endeavours.
Having elevated Nigeria to this enviable height, INNOSON has made the country proud as the company has become Nigeria's automobile brand, and its growth and development ought to be the responsibility of all Nigerians including corporate organisations.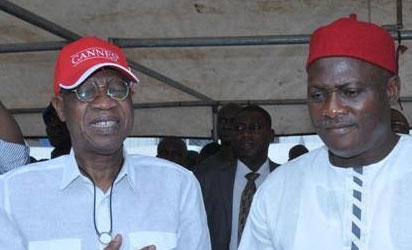 It is therefore expected that GTB will be on the same page with all Nigerians, federal and state governments in supporting INNOSON to grow from strength to strength. To deviate from this path will not only sabotage federal government's efforts at speedy industrialisation, but has the potentials to hamper INNOSON's commitment at creating jobs for our teeming youths; imparting technological skills to the Niger Delta youths and positioning Nigeria as an automobile manufacturing country.
It is remarkable that other neighbouring countries are beginning to acknowledge Nigeria as an automobile manufacturing country based on the patriotic efforts of INNOSON.
Just recently, some Malian government officials visited the INNOSON factory at Nnewi, Anambra State and placed order for four hundred vehicles. This is a significant milestone and a thing of pride for Nigeria, and it behooves all Nigerians to support INNOSON to succeed.
Suffice to say that the success of INNOSON as an automobile manufacturer is a win-win for Nigeria as her name will be imprinted on the global map as the first African country to innovate manufacturing of vehicles locally.
Rather than the age-long dependence on Europe, Asia and America for our automobile needs, the jinx has finally been broken and the black race has a reason to celebrate.  INNOSON has led the way by liberating us from the slavish mind-set that only  the "Oyibo man" has the creative ability to manufacture vehicles.
In fact, INNOSON has unleashed the inherent innovative mind in all of us, and other Nigerians have an opportunity to think outside the box in their various areas to make a meaningful impact in the society. Indeed, there is no limit to what the human mind can achieve if only the imaginative power is utilised maximally.
Governments at all levels have a responsibility to ensure that ministries, departments and agencies comply with the directive to patronise locally-made vehicles like INNOSON, for it is only by doing that the multi-billion dollar investment will not go to waste, and more unemployed youths will have an opportunity to be gainfully employed.
It is only logical that since we have paucity of foreign exchange, local manufacturing of vehicles will help immensely in conserving it and resources can be deployed to other compelling needs. For example, INNOSON was readily available for the training and impartation of requisite knowledge to the repentant Niger Delta militants and today many of them are utilising the technical skills in various fields of human endeavour including the oil companies.
It is therefore ill-advised for GTB to continue to bicker with INNOSON over issues that can be amicably resolved by redeeming its financial obligations to the company. INNOSON has demonstrated good faith and commitment to the rapid industrial development of the country and all patriotic Nigerians owe it a duty to support them.
In this era of dwindling oil revenue the policy of diversification as being promoted by the President Muhammadu Buhari administration is for innovative entrepreneurs like INNOSON which has led the way in the automobile industry. The company has also adopted an integrated approach to business by establishing the Kiara Academy which is presently training thousands of Nigerian youths in skills acquisition in automobile manufacturing.
The only way to sustain these achievements is to join hands in supporting INNOSON by all and sundry. Such moral support will definitely spur them to continue their patriotic efforts at creating jobs for the youths and growing the country's economy. Before they emerged on the scene, there was no made in Nigeria vehicles on the road, but INNOSON has since changed the narrative and proved that such accomplishment is possible.
As the ministries, departments and agencies begin the implementation of the 2018 budget, they need to be reminded to adhere strictly on the federal government's directive to patronise only locally-made vehicles as that is one of the major ways to stimulate the economy.
The post Lending support to Innoson's industrial moves appeared first on Vanguard News.