By Anayo Okoli
UMUAHIA—SENATOR Mao Ohuabunwa, representing Abia North at the National Assembly, has said that Nigeria cannot move forward without devolution of power.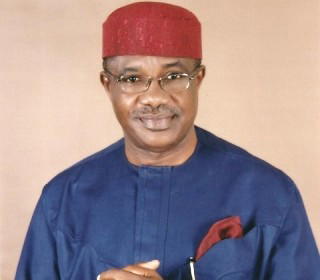 Ohuabunwa also said the issue of devolution of power failed in the Senate at last week's voting due to misinformation on what it entails. According to him, Senators from the South-East are even supporting total restructuring, saying they would work towards that.
Ohuabunwa spoke, Wednesday, in Umuahia on the sideline of the inauguration of his political structure and non-governmental organisation, NGO, Follow Better Organisation.
According to him, the Senators in support of restructuring would engage their colleagues to let them understand that restructuring does not mean disintegration.
He said: "Nigeria cannot move forward without devolution. The issue failed to pass due to misinformation. We will engage our colleagues on the issue to let them understand the issue and correct the misinformation.
"For us, the South-East senators, total restructuring is the answer. What we have now is a military structure which we must restructure. We have to look at what our founding fathers bequeathed to us."
"We have to go back to democratic restructuring, devolve power, this is the way forward. For example Federal and State Governments have no business in primary education and primary health care.
"For us [South East Senators], what we intend to do is to go back and engage our colleagues to let them understand what we mean by the restructuring we are advocating.
"Unity should be based on equity, fairness and justice. I am optimistic that devolution, gradually we will get restructuring", Ohuabunwa said and expressed the hope that State House of Assemblies would go along with them.
The post Nigeria can't move forward without devolution of power —Sen Ohuabunwa appeared first on Vanguard News.