…2016 accounts to be ready by year end
By Michael Eboh
The Nigerian  National Petroleum Cor-poration, NNPC, yesterday, agreed to open its finances for scrutiny and allow unfettered access to its books, especially by the Office of the Auditor General of the Federation, OAuGF.
According to a statement by the NNPC, Auditor General of the Federation, Mr. Anthony Ayine, confirmed this during a business visit to the NNPC in Abuja.
Ayine commended the demonstrable efforts and strides of the current NNPC Management in enshrining the virtue of probity, accountability and transparency in its operations and processes.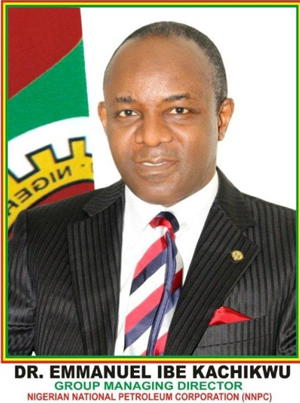 He stated that as the foremost accountability institution in the country, the OAuGF was not only delighted to note the significant changes in the NNPC, but was further encouraged by the renewed assurance from the Group Managing Director of the NNPC, Mr. Maikanti Baru, of improved access to auditors from the OAuGF during periodic checks on the books of the Corporation.
He said, "Let me at this juncture commend the Group Managing Director of NNPC, I note with delight that he assumed office in July last year, but he has done quite  a number of things worthy of commendation. Let me also note with delight that the information available to me is that the audited accounts of NNPC that were in arrears are now audited up to 31st December 2014."
He further called for improved synergy between the OAuGF and the oil and gas industry especially in providing technical exposure and support for auditors on the beat.
Also speaking, Baru explained that transparency and accountability had become a way of life for management and staff of the Corporation noting that the era of unpublished or accumulated NNPC audit accounts had been confined to the history book.
He disclosed that NNPC planned to conclude the audit of its 2015 accounts latest by the end of August 2017 while preparation of the 2016 audited account which began about a month ago would be concluded by the end of 2017.
He said, "This explains why we publish our operations and financial reports every month so that not only your office but the general public could follow the trail. I don't think there is any government institution that has demonstrated this level of transparency."
He added that as an entity, the NNPC had a mandate to ensure that Nigeria reaped bountifully from the proceeds of its vast hydrocarbon resources and the NNPC management was also willing at all times to adopt measures that would propel the realization of this noble objective.
The post NNPC to open financial statements for scrutiny appeared first on Vanguard News.