By Chimaobi Nwaiwu
Dr. Tony Nwoye, has exonerated himself of the allegation of diverting constituency funds raised against the four members of the National Assembly in the governorship contest in the APC and the PDP.
Speaking against the background of the petition written by the Anambra Conscience Movement, the Nwoye campaign affirmed that he could not have been one of those involved saying that he had only been in the National Assembly for less than two years. He added that in that period he had more than shown evidence of what he has done for his constituency and even outside.
The Anambra Conscience Movement had petitioned the Economic and Financial Crimes Commission, EFCC that one or more of the members of the National Assembly involved in the governorship contest could be about to use constituency projects and other aids meant for his constituency to bribe delegates.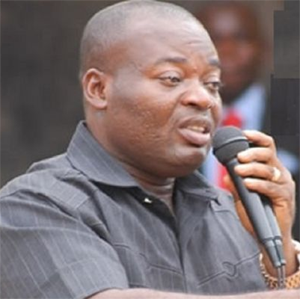 The petition had asked the EFCC to investigate the quartet of Senator Stella Oduah, Senator Andy Uba, Rep. Tony Nwoye and Rep. Lynda Ikpeazu on the basis that provisions meant for their constituents such as motor cycles, tricycles and other supports were about to be diverted to bribe delegates during the forthcoming governorship primaries of the two parties.
"They must have been referring to some others and definitely not Tony Nwoye. Our people know Nwoye has been in the National Assembly for less than two years and during those two years, they have seen his hand more than some others in the Senate and in the House of Representatives," a campaign spokesman said.
"Without paying further attention to other mumblings contained in their paid write up, may we for the avoidance of doubts and to put the record straight assert that Dr Nwoye was not sworn in with other fellow members the same time in June when the fund was alleged to have been collected as stated by the group."
Dr. Nwoye's Media and ICT Unit also in their reaction said: "Our boss has not diverted any constituency project fund, he has only witnessed one year budget which is 2016 budget, and the fund for 2016 projects were judiciously used, such projects like street lights renovation of schools at various communities in his federal  constituency were part of the said constituency funds.
"He does not intend to buy, neither has he placed any order for any type of car and could not share what he did not order, he believes in the principle of free will, and do not believe that to become a Governor is a do or die battle."
The post Petition Against legislators: Nwoye is an exception – Campaign appeared first on Vanguard News.