Chairman, Senate Joint Committee on Customs, Excise and Tariff and Marine Transport, Senator Hope Uzodinma, has denied yesterday's report in a section of the media by former Military Administrator of Kaduna State, Colonel Mohammed Dangiwa Umar, in which he accused senators of trying to sabotage the anti-graft war as reckless and unstatesmanly.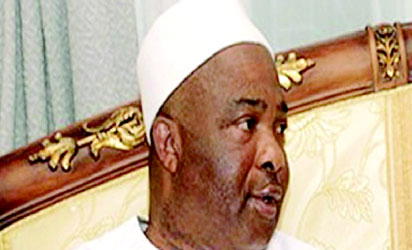 He said: "I have a lot of respect for Col Umar. In fact, I see him as a nationalist but on this one, he goofed. I still don't understand why the Senate is being blackmailed for performing its constitutional role. A petition was written to my committee by a company, which alleged that they imported rice and paid the relevant duties to Customs.
"Then, when the rice came in, the Customs seized the containers. So we discussed the petition at the committee's level and decided to forward a letter to Customs.
"In the letter, we said we received a letter from this company alleging maltreatment and we implore you to look at the merits or otherwise through your internal mechanisms. We never directed the cargo to be released anywhere in the letter."
On the issue of Calabar channel, Senator Uzodinma said:  "We are not investigating Calabar channel dredging now. The issue of my interest in Niger Global is neither here nor there because I had long been a businessman even before venturing into politics. And the company was incorporated in 1995 long before the contract was awarded to it in 2004.
"As at 2004, I was not a senator, I was a businessman. And immediately I aspired to the Senate in 2011, I resigned my chairmanship of the company. So we are not even investigating NPA on Calabar dredging, we are investigating infractions in the import-export cycle where vessels would come into the country and offload goods and return without a dime paid into government coffers. How should this investigation not excite any patriotic Nigerian?"
" We have identified some vessels with some identification numbers confirmed to have come into Nigeria and left without paying customs duties, terminal charges and all other revenues that were supposed to accrue to the federal government were not collected and what we did was to simply forward these particulars   to the MD NPA to come and explain what happened and because of that, the institution of the Senate is being accused of frustrating anti-corruption war."
The post Senate not sabotaging anti-graft war— Uzodinma appeared first on Vanguard News.