Ezekiel 37: 4 says, "Again he said unto me, Prophesy upon these bones, and say unto them, O ye dry bones, hear the word of the LORD"
Prophet Ezekiel was asked by God to declare to his miserable countrymen the gracious designs of the Lord and show them that their state, however deplorable, was not hopeless. In same way, same God is asking Christians to preach the gospel of salvation to all for the conversion of souls.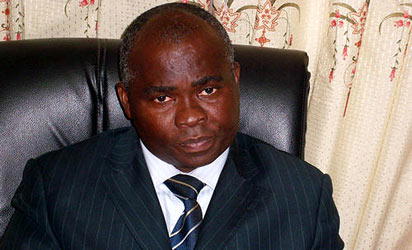 Rev. 12: 10-11 say, "And I heard a loud voice saying in heaven, Now is come salvation, and strength, and the kingdom of our God, and the power of his Christ: for the accuser of our brethren is cast down, which accused them before our God day and night. And they overcame him by the blood of the Lamb, and by the word of their testimony; and they loved not their lives unto the death"
Verse 10 says, "Now is come salvation, and strength, and the kingdom of our God, and the power of his Christ" and in verse 12 it says, 'rejoice, ye heavens' which means it was not talking about one heaven alone but many heavens.
This is because those people that were born again are already in the form of a heaven. So, many of us that are in the Kingdom of heaven on earth are operating from a higher realm above the physical and sinful world though still on earth because Christ is in us. Born again Christians, are considered to be in the miniature kingdom of God and therefore above those people in the valley.
And as long as we are in this higher Kingdom we should notice the valley of dry bones which is a kingdom on earth and understand that this kingdom is totally bereft of every good thing until Prophet Ezekiel was asked to prophesy life upon it and life came upon the bones. Our duty therefore is to behold, see and look and then prophesy.
We are to look at the valley with pity and prophesy. We are to understand the predicament of the people with dry bones, consider the dryness and darkness of the people without the light of God and prophesy until light will come into them.
I want you to understand that Jesus did it, He prophesied and light came upon the Apostles. And the Apostles prophesied and life came upon the Jews and Gentiles. And today, we who have received the light, who came from the valley of dry bones to life and now standing as mighty soldiers, great armies of the Lord, in our own time are commanded to prophesy like Ezekiel did to the valley of dry bones. And as we obey this command and prophesy I want to let you know something similar to what happened when Ezekiel prophesied will happen, there shall be noise.
In our ministry, you have seen lots of people without light who were before armed robbers, prostitutes, idolaters, adulterers, thieves, those into wrong marriages who were without light before but now having the light of God in them. Many of them have become mighty armies of God. And as they become born again and testify of the naughtiness of kingdom of dry bones from where they came from, they join the armies of evangelists and thus expanded the Kingdom of God.
THE REMEDY AND OUR RESPONSIBILITIES
Having known the world is like a valley filled with dry bones, a place filled with wicked people who are spiritually dead, helpless people in a dark valley as describes in the Book of Ezekiel where we read, I want to let you know that the people described therein are dry and if you see them talking or acting you will understand the degree of dryness in them for they have no life of God. They will abuse, kill, steal, and commit adultery, etc, without remorse because their conscience is sealed with wickedness. In fact they smell, their lives are so rotten and decayed. They have no life of God in them. The only thing that can bring them back to life is an Ezekiel who can behold the dry bones in the valley and preach/ prophesy to them. So, in this dispensation, the only thing that can bring them back to life is Christ, the Light that came into the world to lighten it.
We have been commissioned to take the light, the word of God to them and make them to become born again and ministers of God. Paul the Apostle said that necessity is laid upon him; yea, woe is unto him, if he preaches not the gospel. As a Christian, your conscience should reproach you if you preach not the gospel for it is the power of God unto salvation.
I want you to understand these dry bones are in their multitude in the earth. In fact if you go on the streets of Lagos, you will see many valleys full of dry bones. There is no limit of evil they could do because they do not have the Spirit or light of God. They are hopeless and dry. If you go to the market, schools, offices you will see valleys full of dry bones.
You can only understand what I am saying if you are born again and have the Spirit of God. If you have the light of God you will easily discern them. If you go to places like Ajegunle, Oshodi, Orile, Apogbon, you will see valleys full with people of dry bones. Same people are in London, America, Italy, Russia and etc. They have no conscience. If you dare provoke them they will deal with you as a common animal. They can kill you without blinking an eye. They do not know what you are talking about righteousness, holiness and godliness.
They do not understand what decency is all about, or peace, tolerance, and forgiveness. The languages they understand are killing, abuse, destroy, fornication, adultery and etc.  They are hopeless and dried but thank God there is a kingdom whose people can behold the sight of the plight of the dry bones in the valley and then prophesy.
But if you are not spiritual you cannot prophesy because there is no different between you and them, because you are empty and dry like them. But if you are born again you will notice them, and understand there is no life in them and have pity on them.
So, we have valley of dry bones not only in Lagos, Abuja, Port Harcourt, Sokoto, Borno but in all the states, Africa and the rest of the world. So if we have lots of these valleys spread across the globe, there is need to do something quickly otherwise they may pull us back into their kingdom.
If we don't go beyond our frontiers to preach Christ to them, they will preach devil to us. There is need to preach and bring them into the Kingdom of God. God has already commissioned us to go and preach the good news to the dry bones, to all creatures of the world, so we have no excuse. Let us do the will of God and be blessed.
The post Valley of dry bones(2) – Muoka Lazarus appeared first on Vanguard News.