By Olushola Elemile
Soulmate Cosmetics Industrial Limited is rolling out the drums this weekend to celebrate her 25th anniversary.
Sir Ndukwe Osogho-Ajala, founder and chief executive, sowed  a mustard seed in 1992, which has grown into one of Africa's leading personal care enterprise and a global brand. In spite of the frequent changes in government policies and the harsh economic environment experienced over the years, it weathered the storm and remained resilient. 
In an interview with Osogho-Ajala, he spoke to us on how the firm started and grew to what it is today.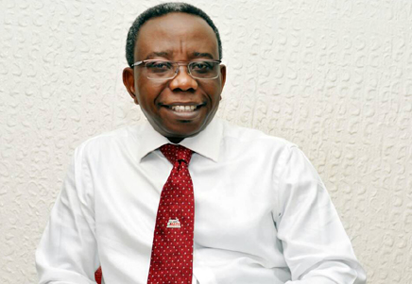 The beginning
Soulmate Industries Limited commenced production of hair care products on January 8, 1992 and, since its inception a little over two decades ago, has pursued technical excellence and produced high quality products that compete favourably with any brand across the globe. We invested heavily in research and this has assisted us to gain public recognition.
Our journey has not been without challenges but we have refused to compromise on quality and consistently devised ways of improving the quality of our products. We are concerned about our customers who need to get more value for their money. This is what drives us and this is why we have remained innovative.
We are not unaware of the plight of the under privileged around us. Several lives have been affected as a result of our activities. The company is also contributing its quota to the growth of the Nigerian economy as it is helping to solve the unemployment problem in the country.
Mission
Our mission is to be dedicated to researching and developing high quality and effective products that contribute to restoring and maintaining the hair's health and beauty. With much understanding of the importance of healthy hair, Soulmate range of hair products are uniquely formulated to promote, restore and maintain your hair for a more beautiful you.
Core Values
Our core values are team work, integrity, hard work, discipline, excellence and fear of God.   We are proud to say that we have not deviated from these values since inception. This has assisted tremendously in keeping a disciplined and highly focussed workforce.
We have rich tradition of spotting, developing and encouraging talents through a well defined hiring practice that has enabled us to deliver promptly to our customers. We maintain very good rapport with our suppliers and clients. We maintain a healthy workforce and have highly skilled and well motivated employees.
Customers
They are the king that have kept us in business till today because of their support and patronage. To all our esteemed customers, thank you for believing in the Soulmate brand. We shall continue to justify the confidence you have reposed in us.
Brand Perception
Over the years, we have carefully managed our perception and are proud to say we are unique in our identity and creativity. We are known as a company of integrity and this has generated a lot of goodwill for the company. We have maintain a healthy and cordial relationship with government organisations and with our industry professionals these have helped us to stay afloat.
Product Validity
Our products are fully approved by the National Food Drug Administration and Control (NAFDAC); and the Standard Organization of Nigeria (SON). The products trade mark is equally registered.   A member of the Manufacturers Association of Nigeria (MAN) and Cosmetics Manufacture and Ethics Association of Nigeria (COSMEAN).
Core Competence
Maintaining a product formulation that appeals to all sense organs; good quality products and service sustained with high innovative factors and strategic planning.
Our workers are our greatest assets. They are professionals, devoted and dignifying. Properly trained, with welfare package and fairly remunerated.
We say a very big thank you to God who has helped us through this 25years,we look forward to many more successful years ahead with Him, and to everyone who has contributed one way or the other to this our success story.
Today, we are celebrating the triumph of an idea called Soulmate. Walt Disney said "all our dreams can come true if we have the courage to pursue them". This is a truism which is evident in Soulmate Industries, which has become a global brand. Our ranges of products are highly sought after in different parts of Africa and we are proud to say our products can compete with its contemporaries anywhere in the world.
To our competitors in the industry, thank you for giving us reason to be creative.
To all staff of Soulmate Group, I say a big thank you for your unwavering loyalty and continuous dedication to work. My wife, children and extended family members, your sacrifice and support is unquantifiable.
The post Why we're celebrating at 25 —Ndukwe Osogho- Ajala, CEO Soulmate Cosmetics Industries appeared first on Vanguard News.